Shaun O'Dell of Sword + Sandals and WR/DS Book Release Tomorrow
San Francisco artist Shaun O'Dell painted the monad-aperture that was reproduced for the Endless Nest logo. Thank you Shaun. Here we are transporting the piece between his house and ours.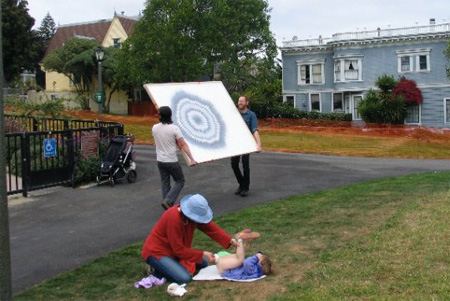 He is also one of the three eminent forces on, and album artist for, the Sword & Sandals debut LP, Good & Plenty.
Tomorrow, Thursday 10/30, he will be celebrating the arrival of his new artbook. This book is the culminating project of his Tournesol residency. O'Dell is 7th artist to receive the prestigious award, which provides a Bay Area painter with a year-long residency at Headlands. You can preview the book and read an excerpt from Shaun's interview with curator Tara McDowell HERE. The book (initial press limited to 1000 copies) will be available for purchase at the event and will also be available at the Park Life Store.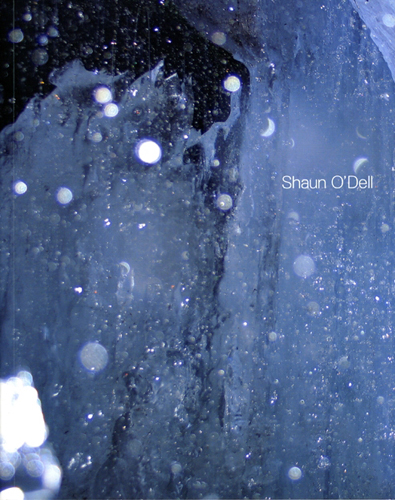 Shaun O'Dell
, Co-published by The Headlands Center for the Arts and Park Life, Design by Boon. 7.5″ x 9.5″, 64 pages, prefect bound.
Shaun will be performing at the event with Randy Sutherland (also from Sword + Sandals) in their two-piece WR/DS.
Official Book Release at Park Life Gallery
Thursday, September 30, 6 – 8PM
220 Clement Street
San Francisco
Finally… we thought we would attach last week's San Francisco Bay Guardian interview/feature on Shaun O'Dell, Sword + Sandals and WR/DS: Horns of plenty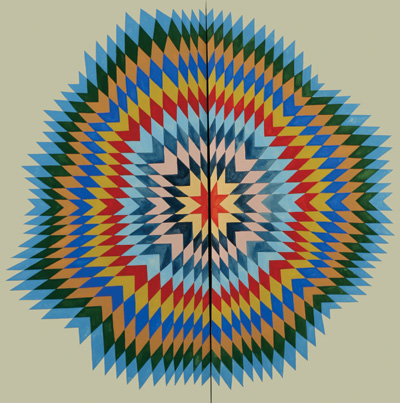 "Good & Plenty is definitely channeling the spirit of those BYG Actuel release from the late sixties from the likes of Don Cherry, Sun Ra or Sunny Murray. The dueling dynamic of O'Dell and Sutherland's horn interplay is not one of willful free jazz cacophony, but a means to reach a harmonic connection through disparate starting points, often sounding like the horns are worrying back and forth over the same small tonal point creating a tense movement of sound. But unlike their live shows and recordings, the horns are not always locked in battle. The overall flow of the record tempers the noisy urgent moments with quieter moody tracks of looser and more playful rhythms, sometimes ramshackle and other times more marital with strange washes of bell sounds, out of tune piano, weird bleeps, and minimal plaintive horn drones. It's one of those records where the band has finally come into their own, harnessing the ferocious energy of their live shows into something deeper and more reflective and at times quite beautiful. Highly recommended!"
– aQuarius recOrds
---
No Comments so far
Leave a comment
e-mail address never displayed, HTML allowed:
<a href="" title=""> <abbr title=""> <acronym title=""> <b> <blockquote cite=""> <cite> <code> <del datetime=""> <em> <i> <q cite=""> <s> <strike> <strong>