Julian Cope Reviews Pillars and Tongues' Lay of Pilgrim Park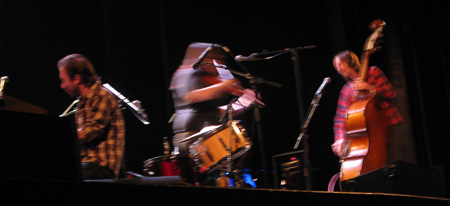 Arch-Drude Julian Cope (Lord Yatesbury) has commenced his monthly reviews section for 2011CE with a glowing review of "the highly evocative, near religious sounds of LAY OF PILGRIM PARK, a magnificent work by Chicago trio Pillars & Tongues".
Read the full review of what he calls a "delightful vinyl LP". In this year's first update of the Address Druidion, and pick up a copy for yourself at the Endless Nest Store.
---
No Comments so far
Leave a comment
e-mail address never displayed, HTML allowed:
<a href="" title=""> <abbr title=""> <acronym title=""> <b> <blockquote cite=""> <cite> <code> <del datetime=""> <em> <i> <q cite=""> <s> <strike> <strong>