Bonnie "Prince" Billy & The Cairo Gang + Tim Cohen's Magic Trick = Excellent New Release Week
Two Empty Cellar artists released amazing records this week. First, The Cairo Gang stokes us down a new 10″ e.p., Island Brothers, in equal collaboration with Bonnie "Prince" Billy on Drag City; and then, Tim Cohen releases both a full-length LP/CD, Tim Cohen's Magic Trick, and a 2×7″ e.p., Bad Blood on New York's Captured Tracks label… sick dawg…
Let's start with the Bonnie "Prince" Billy & The Cairo Gang vinyl: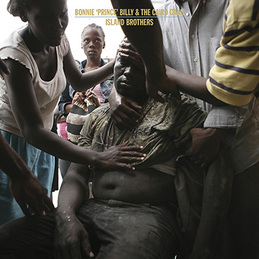 "Bonny & Cairo and the gang sing for a good cause — for once? — with the profits from your purchase going to facilitate and educate Haitian access to clean filtered water in these times of disaster and disease. For more information, go to www.edgeoutreach.com. The music? Fan-gasms for fans of The Wonder Show of the World and Beware. Two songs and three photos for your ten inches." –
Drag City
If you saw Bonnie "Prince" Billy & The Cairo Gang on their most recent walkabout, then you probably saw the band that cut these tracks. An all-star cast featuring Ben Boye on piano, Danny Kiely on bass, Van Campbell on drums, and the lovely Angel Olsen on harmony vocals.
Pick up a copy of Island Brothers and/or Bonnie "Prince" Billy & The Cairo Gang's debut full length The Wondershow Of The World at the Endless Nest / Empty Cellar Store.
Oh, and incase you have not stumbled upon the ecstatic review posted on Dusted's "Still Single" blog for The Cairo Gang's Holy Clover single, then you can read it here: "nothing less than transporting genius… devastatingly perfect… otherworldly".
Moving on, we have two SOLID releases by the ever prolific Tim Cohen: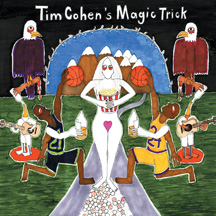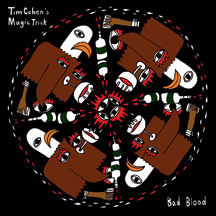 "Tim Cohen's third solo release, Magic Trick, finds him still fighting off the demons of a restless musical mind. In the 12 songs collected here, Tim traverses a wide range of conflicting moods while somehow always reenforcing his songs with messages of hope and positivity. "Don't Give Up", "I am never going to die", and "Flower" are perfect examples of the upbeat melancholy that has defined his solo work to this point. Joined by fellow Soul searchers James Kim (Kelley Stoltz band), Noelle Cahill, and Alicia Vanden Huevel (Aislers Set), along with other supportive friends, Cohen has taken long musical strides on this third LP, in terms of arrangement, recording, and overall risk-taking. Recorded at home on the reliable tascam 388 during breaks from a busy touring schedule with The Fresh & Onlys, "Magic Trick" captures almost every moment of solitude, longing, and wonderment that passed through Tim's foggy mind throughout his transient 2010. "Magic Trick" is a record for all seasons, and should be listened to in the earliest morning.
To coincide with the release of "Magic Trick" we have a double 7″ with poster sleeve that plays at 33 1/3. Recorded during the same fruitful period the produced Magic Trick, all eight tracks are exclusive to this release and continue in the homegrown, earthy pop that we've all come to know and love from the Fresh & Onlys frontman. One record is black and one record is white on this 2×7″ EP." – Captured Tracks
These are two amazing records by Tim… possibly the best yet! If you don't believe us, then read the Pitchfork reviews. We'll have these in at the endless nest store soon…
---
No Comments so far
Leave a comment
e-mail address never displayed, HTML allowed:
<a href="" title=""> <abbr title=""> <acronym title=""> <b> <blockquote cite=""> <cite> <code> <del datetime=""> <em> <i> <q cite=""> <s> <strike> <strong>