Gorilla vs. Bear Premiers The Sandwitches – Mrs. Jones' Cookies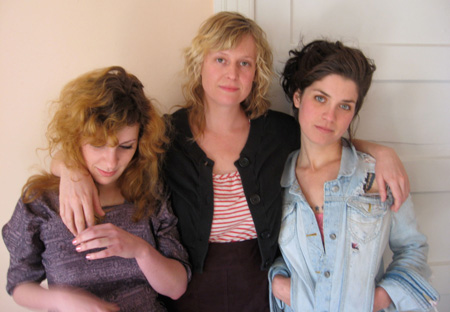 Gorilla VS. Bear premiered two tracks today from The Sandwitches beautiful sophomore album Mrs. Jones' Cookies (Out March 29th on Empty Cellar Records). (((Listen Here))).
…and if you find yourself at SxSW next month then catch The Sandwitches live, March 17th at 8pm at the Mexican Summer x Gorilla vs. Bear – SxSW showcase!.
More on Mrs. Jones' Cookies by Sonny Smith: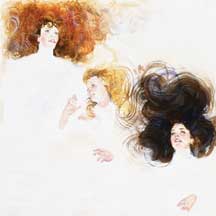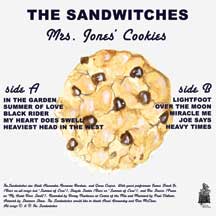 "Like the sapphire Schethiya, The Sandwitches, the crown jewels of the Archangel Lucifer, fell from Heaven. Is there any question the distinctive singing of Grace Cooper & Heidi Alexander represent mercy & severity? Roxanne Brodeurs' beats the brazen pillars of the Flesh? Their latest effort is a sanctuary of spiritual illumination crossed with earthly splendor, a hushed witness to the perfect virtue of equilibrium, a flaming sword for the listener to thrust into the coronet of their adversary.
The ten songs on Mrs. Jones' Cookies stand as a doorway leading to the House of God. The music of these three cascade in and out like active and passive expressions of the Divine Energy. Sometimes high, sometimes low, Sulfur and Salt, Good and Bad, Light and Darkness, that, when placed in the proper chamber of initiation graft into one androgynous creature that blazes forth eternal verities revealing temporal truths."
Engineered by Donny Newenhouse, mastered by Paul Oldham, and featuring guest appearances by San Francisco swingers Shayde Sartin, Dic Stusso, and James Finch Jr, Mrs. Jones' Cookies come in CD and LP flavors. All LPs include a complimentary digital download.
Pre-order your own copy from the Endless Nest Store.
---
No Comments so far
Leave a comment
e-mail address never displayed, HTML allowed:
<a href="" title=""> <abbr title=""> <acronym title=""> <b> <blockquote cite=""> <cite> <code> <del datetime=""> <em> <i> <q cite=""> <s> <strike> <strong>