Record Store Day! Record Store Day! Record Store Day!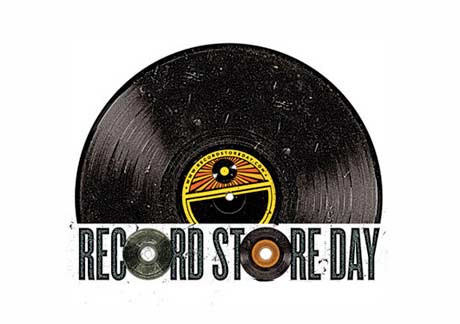 "There's nothing as glamorous to me as a record store. When I recently played Amoeba in LA, I realised what fantastic memories such a collection of music brings back when you see it all in one place. This is why I'm more than happy to support Record Store Day and I hope that these kinds of stores will be there for us all for many years to come. Cheers!"
– Paul McCartney
"Folks who work here are professors. Don't replace all the knowers with guessors keep'em open they're the ears of the town"
– Tom Waits
I spent last week in Mexico City for a cousin's wedding. I was there with my sister and Frosty from Dublab. We stopped every time we saw a street vendor with a pile of records, hoping to find a long sought-after classic cumbia or nueva canción LP. I felt like one of the dudes at Sublime Frequencies looking for some long-forgotten or geographically isolated musical genius. The morning I left, they were headed to an outdoor market – guided by their local DJ friend – that is a well kept secret amongst record collectors. The last hold-out for used vinyl in Mexico City… a fast-disappearing land of ultimate scores. After that, I have to say that I am incredibly grateful for all of the amazing record stores left in San Francisco and the good ole USofA.
The sad truth is that american record stores are fast-disappearing too. So tomorrow (Record Store Day), or the next day, or whenever… make your way to your local record store and dig, dig, dig and find yourself some long-forgotten genius or pick up a copy of whatever album you are currently digging online. Forget that it is record store day, because any day can be record store day.
---
No Comments so far
Leave a comment
e-mail address never displayed, HTML allowed:
<a href="" title=""> <abbr title=""> <acronym title=""> <b> <blockquote cite=""> <cite> <code> <del datetime=""> <em> <i> <q cite=""> <s> <strike> <strong>