Pillars and Tongues on tour!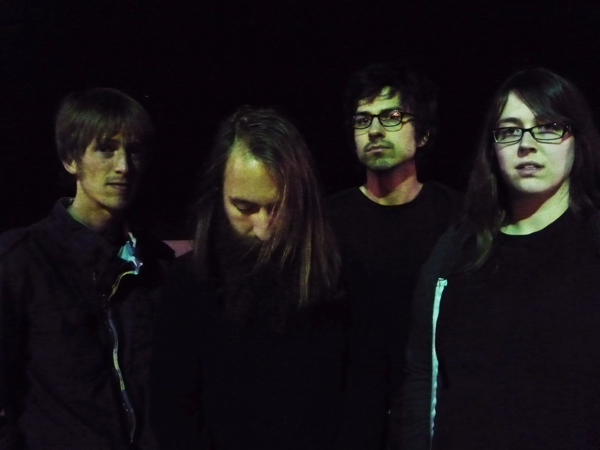 Pillars and Tongues hit the road tomorrow to tour the US South, Midwest, and East Coast. (Details Here.) Pillars and Tongues are a remarkable experience live. The lush soulful dreamscapes charted in their performaces, each a fluid braid of improvised and composed lyrical forms, are for many a truly rewarding aural and spiritual experience. The band's new album, The Pass and Crossings, will be out June 28 via our very own Empty Cellar Records (more soon!).
Get ready for the Show! Listen to Pillars and Tongues live recordings:
Antilog Session live at the 2640 Collective: ((( listen now on Bandcamp )))
Dublab Sprout Session: ((( listen now on dublab )))
Daytrotter session: ((( listen now on Daytrotter )))
Tour Dates:
05-14 Louisville, KY – The Rudyard Kipling
422 W. Oak St., Louisville
w/ Elephant Micah, Joan Shelley
05-15 Knoxville, TN – The Pilot Light
106 E. Jackson Ave., Knoxville
w/ Double Muslims
05-16 New Orleans, LA – The Mudlark Theater
1200 Port St., New Orleans
w/ Aurora Nealand, Raphael McGregor, Rising Appalachia
05-17 Austin, TX – Annie St. Arts Collective
811 W. Annie St., Austin
w/ Hotel Brotherhood, Chimney Choir
05-18 San Antonio, TX – La Sala Diaz
517 Stieren St., San Antonio
w/ Hotel Brotherhood
05-20 Marfa, TX – West Texas Utility, presented by Marfa Book Co.
105 S. Highland
05-21 Albuquerque, NM – Kosmos
1715 5th St. NW, Albuquerque
w/ Joseph Angelo, Jeremy Barnes / John Dietrich duo, DJ Caterwaul
05-22 Santa Fe, NM – CCA's Waxman Gallery, presented by Meow Wolf
1050 Old Pecos Trail, Santa Fe
05-24 Colorado Springs, CO – TBA
05-25 Boulder, Colorado – Astroland
4415 N. Broadway, Boulder
w/ Sam Cooper, Radical Knitting Circle, Gryph
05-26 Denver, CO – Meadowlark Bar
2701 Larimer St., Denver
w/ Ian Cooke, Clouds and Mountains, Horse Lattitudes
05-27 Lincoln, NE – Cultiva
727 S. 11th St., Lincoln
w/ Woven Symbol, Cool it Action!
05-28 Iowa City, IA – White Lightning Wherehouse
700 S. Dubuque St.
w/ Buoyant Sea, Zodiac
05-30 Chicago, IL – The Empty Bottle
1035 N. Western Ave., Chicago
w/ Ga'an, Axis:sovA, Ancient Ocean
06-01 Columbus, OH – Iuka House
2131 Iuka Ave., Columbus
w/ Time and Temperature, Zac Little (fr. Saint Seneca)
06-02 Pittsburgh, PA – Garfield Artworks
4931 Penn Ave., Pittsburgh
w/ Gallina and Mike Tamburo
06-03 Baltimore, MD – 2640
2640 St. Paul St., Baltimore
w/ Deradoorian (of Dirty Projectors) and Hiro Kone.
06-04 New York, NY – Cake Shop
153 Ludlow St., New York (LES)
w/ Hiro Kone, Effi Briest
06-05 Biddeford, ME – The Oak and the Ax
140 Main St., Suite 107
w/ Hiro Kone
06-09 Brooklyn, NY – Zebulon
258 Wythe Ave., Brooklyn
---
No Comments so far
Leave a comment
e-mail address never displayed, HTML allowed:
<a href="" title=""> <abbr title=""> <acronym title=""> <b> <blockquote cite=""> <cite> <code> <del datetime=""> <em> <i> <q cite=""> <s> <strike> <strong>