Happy Birthday Tim Cohen!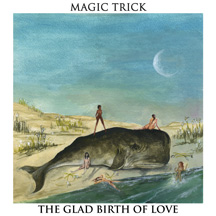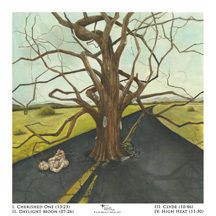 It is not everyday that new release day falls on your birthday, and you also happen to be releasing an album. It is, however, more likely to happen if you are the ever-prolific Tim Cohen. Today, on Tuesday July 19th 2011, Tim Cohen is releasing 100 limited edition copies of his new album The Glad Birth of Love on Empty Cellar Records. Get your limited edition copy HERE
Listen to one of the four EPIC tracks, "Daylight Moon", here:
Audio clip: Adobe Flash Player (version 9 or above) is required to play this audio clip. Download the latest version here. You also need to have JavaScript enabled in your browser.
Magic Trick is:
Tim Cohen – A little bit of everything
Noelle Cahill – Angel Voices and more!
Alicia Vanden Heuvel – Angel Voices and more!
James Kim – Drums and more!
More on the record:
Empty Cellar records is proud to announce the latest full-length album by Tim Cohen (Fresh and Onlys), The Glad Birth of Love. This is Tim Cohen's fourth album following his 2009 debut, The Two Sides of Tim Cohen (Empty Cellar), and two full-lengths (Laugh Tracks / Tim Cohen's Magic Trick) and one EP (Bad Blood) on New York's Captured Tracks label. Featuring guest appearances by John Dwyer (Thee Oh Sees), Grace Cooper, (The Sandwitches), Diego Gonzalez (The Dry Spells, Citay), and several other San Francisco musicians, The Glad Birth of Love is the first Tim Cohen album to not directly bear his name, but the name of his band, Magic Trick. Recorded in a tower at Tim Cohen's home this album marks a departure from his signature radio-ready song craft. The Glad Birth of Love is a 45 minute album composed of four epic long-form compositions saturated with Tim's uncanny pop sensibilities and vivid lyrical imagery. Transitioning seamlessly from sparse acoustic blues, to dense bass & oud ragas, to layered of lush vocal harmonies this album is a culmination of Tim's work to date. 100 limited edition copies will be released on Tim Cohen's birthday on Tuesday July 19th with a limited edition art print by Kevin Earl Taylor. Mastered by Paul Oldham and featuring artwork by Kevin Earl Taylor.
Track Listing:
1. Cherished One (13:23)
2. Daylight Moon (7:26)
3. Clyde (10:46)
4. High Heat (11:30)
Pre-order HERE
---
1 Comment so far
Leave a comment
e-mail address never displayed, HTML allowed:
<a href="" title=""> <abbr title=""> <acronym title=""> <b> <blockquote cite=""> <cite> <code> <del datetime=""> <em> <i> <q cite=""> <s> <strike> <strong>