Announcing Charles Sharp 6 (C#6) Debut LP, EXITS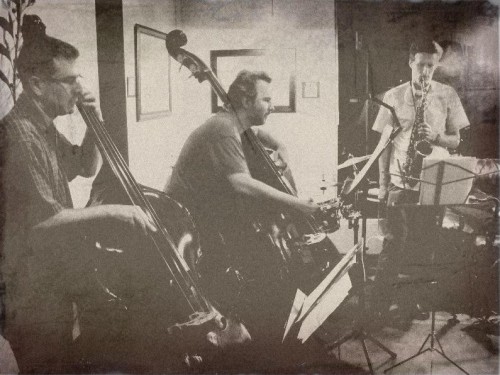 We are proud to announce the debut LP by Charles Sharp 6 (C#6), Exits. This is NEW Jazz from California, the second in Empty Cellar's Jazz series after Sword + Sandals' (John Dwyer, Randy Lee Sutherland, Shaun O'Dell) debut LP. In a similar vein as Henry Threadgill, Dave Douglas, Ornette Coleman's large ensembles, and Sun Ra, the Charles Sharp 6 braid together jazz tradition with experimentalist and popular music threads. Exits captures a spectrum of sounds held together by Sharp's direction, as the ensemble of six musicians blaze through compositional structures and freely improvised responses.
The collection of musicians Sharp gathered for an evening have collaborated with artists as diverse as Mike Watt, Anthony Braxton, Kenny Burrell, Nels Cline, Tito Puente, Fat and Fucked Up and Vinny Golia, and includes two percussionists; two upright bassists, at odds–panned left and right; and a chamber-punk veteran on cello. Confident direction among the players creates an inspiring momentum as Sharp (saxophones) directs through sketches, gestures, and example, all of which fuels their conversation. This music is in dialogue with its times (as good free jazz is). It is music to stroll through crowded spaces, and to develop something outside the oppressive banality of the mainstream broadcast. In stores May 8th and available now for presale at the Endless Nest Store. Limited to a single pressing of 250 copies.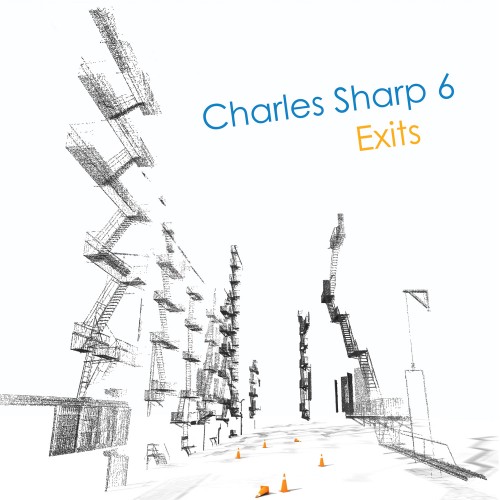 ---
No Comments so far
Leave a comment
e-mail address never displayed, HTML allowed:
<a href="" title=""> <abbr title=""> <acronym title=""> <b> <blockquote cite=""> <cite> <code> <del datetime=""> <em> <i> <q cite=""> <s> <strike> <strong>