New Dylan Shearer LP out June 19th on Empty Cellar (Raven Sings the Blues / Ad-hoc co-premiere)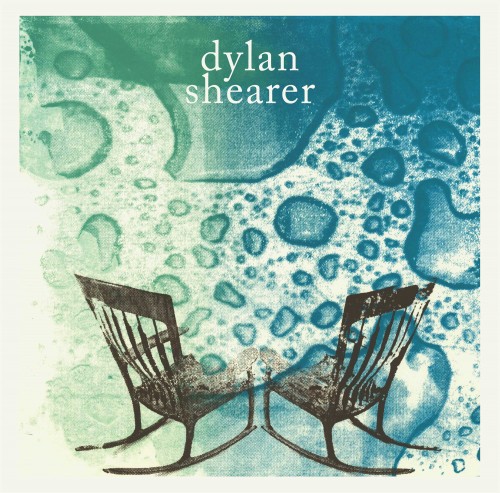 Empty Cellar Records is more than stoked to present the sophomore full-length LP by San Francisco's elusive pop wizard, Dylan Shearer, at once a continuation of his distinctive and infectious melodic sensibilities and an evolution, fully exploring the romance and isolation only hinted at in previous releases. Perhaps familiar, Dylan is a stand-out artist on the popular San Francisco compilation, In a Cloud: New Sounds from San Francisco.
Raven Sings The Blues and Ad-hoc co-premiered the album, Porchpuddles, this morning. Check out the opening track below, or at either of the above links:
We have been listening to this record non-stop since we received the tracks from Dylan. It is unlike any contemporary release out there. But, don't take our word for it… take Tim Cohen's (Magic Trick, Fresh & Onlys):
"There is a new specter among us. Dylan Shearer's throaty baritone seems to have been borne on the slow-moving winds off some far-away coast. Plaintive and honest, his voice recalls Syd Barrett, Bill Fay, Skip Spence, and others whose words and melodies never seemed in a rush to get anywhere, yet always arrived fully formed in the listener's ear nonetheless. Porchpuddles, Shearer's second full length and first for San Francisco's hodge-podge Empty Cellar records, is rare in its perfect timelessness. Sounds are heard and understood perfectly, yet the combination of these sounds is beyond a simple pop understanding. Songs of longing and songs of seeming indifference are bedded together seamlessly. Perhaps, questions about the record's origin and its mysterious creator will abound, for taken at face value, Porchpuddles has little to no recognizable counterpart in today's one-hit warehouse. Indeed, there is a new specter among us; let us all welcome in the ghost of the present."
– Tim Cohen
This first pressing (limited to 500 copies) comes in a classic uncoated tip-on sleeve. Keeping with the times, all LPs include a high quality download of the full album plus seven bonus tracks!
You can pre-order the LP HERE
---
2 Comments so far
Leave a comment
e-mail address never displayed, HTML allowed:
<a href="" title=""> <abbr title=""> <acronym title=""> <b> <blockquote cite=""> <cite> <code> <del datetime=""> <em> <i> <q cite=""> <s> <strike> <strong>