Pillars and Tongues – New Single, New Video, New Tour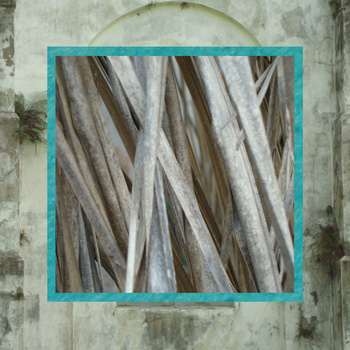 Pillars and Tongues find peace in change – constantly in motion and thoughtfully redirecting their sonic trajectory. Even songs that have been recorded and released are not safe from their restless deconstructionist tendencies. In this spirit we are pleased to present the reworked "Palms To Tell." Now entitled "(Laid) Palms To Tell," this re-envisioning of The Pass and Crossings standout track showcases the mercurial nature of their songwriting. Though it is most definitely the same song, the new instrumentation brings to light new interpretations and provokes new emotions. Alongside the reworked track is a new music video (their second video from The Pass and Crossings – watch the first one here) directed by Alex Babbit. Babbit has created a seriously beautiful and nostalgic pairing for the new arrangement, which No Fear of Pop described as, "gorgeously colorful and aptly arcane."
Pillars and Tongues- (Laid) Palms to Tell from Golas on Vimeo.
As a companion to the new video and a preview for their tour, Pillars and Tongues has also released a free three-song digital single also titled (Laid) Palms to Tell.  The new single includes the reworked track along with two others, all previously unreleased. The single is available for download at the their bandcamp.
Pillars and Tongues are embarking on a five-week tour that will take them across the states. More dates are being added as we write this, so check here for the most up-to-date tour listings.
TOUR DATES:
05/28 North Manchester, IN – The Firehouse
05/29 Indianapolis, IN – Mediumship w/ Thee Open Sex + Church of the Infinite Space Ritual
05/30 Louisville, KY – Zanzabar w/ Man Forever + New Mother Nature
05/31 Knoxville, TN – The Pilot Light w/ North America
06/02 New Orleans, LA – The Allways Lounge w/ Picnic + Julie Odell
06/03 Austin, TX – Church of the Friendly Ghost @ The Salvage Vanguard Theater
06/04 Austin, TX – Skinny's Ballroom
06/06 Marfa, TX – El Cosmico
06/08 Santa Fe, NM – High Mayhem w/ Extremadura (ft. Jeremy Barnes) + Black Iron Trio
06/09 Albuquerque, NM – Gold House w/ Drake Hardin + Young Lungs
06/10 Taos, NM – Taos Ale House w/ A Hawk and a Hacksaw + Art of Flying
06/14 Sedona, AZ – Chocola Tree
06/15 Flagstaff, AZ – Cottage House
06/23 Sacramento, CA – Animal House
06/24 Nevada City, CA – Haven Underground w/ Requa Cambium, Exquisite Corps, The Still Sea
06/25 Chico, CA – Cafe Coda
06/27 Portland, OR – The Purple Church w/ Sun Angle + And and and
---
No Comments so far
Leave a comment
e-mail address never displayed, HTML allowed:
<a href="" title=""> <abbr title=""> <acronym title=""> <b> <blockquote cite=""> <cite> <code> <del datetime=""> <em> <i> <q cite=""> <s> <strike> <strong>