Pillars and Tongues performing twice this weekend in Chicago
Thursday January 10th 2013, 8:49 pm
Filed under:
Live Music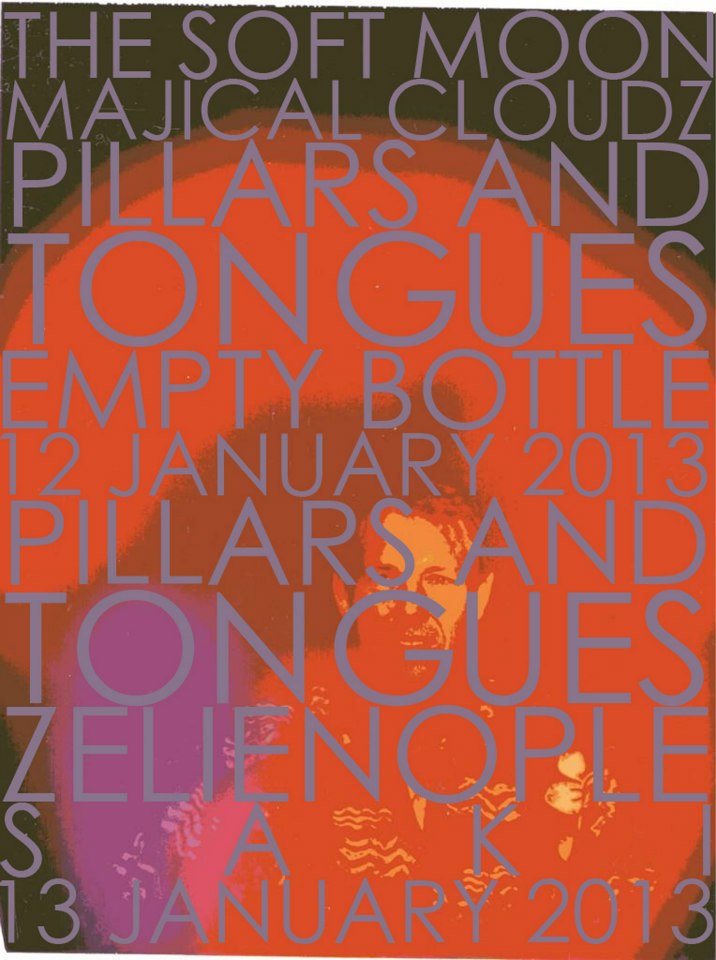 "The band defies easy categorization, unless you're looking in that bin marked "essential." – Chicago Tribune
Pillars and Tongues are performing two highly recommended shows this weekend in Chicago.
9:30 PM on Saturday, January 12th @ The Empty Bottle 1035 W. North Ave.
The Soft Moon
Majical Cloudz
Pillars and Tongues (1st of 3)
Read a preview for the Pillars and Tongues' highly recommend set at the Chicago Tribune.
6 PM on Sunday, January 13th @ Saki!, 3716 w. fullerton ave.
Pillars and Tongues
Zelienople!
Recommended by Windy Rock City.
No Comments so far
Leave a comment
Leave a comment
Line and paragraph breaks automatic, e-mail address never displayed, HTML allowed:
<a href="" title=""> <abbr title=""> <acronym title=""> <b> <blockquote cite=""> <cite> <code> <del datetime=""> <em> <i> <q cite=""> <strike> <strong>