Joseph Childress' Rebirths is reborn and we are re-stoked!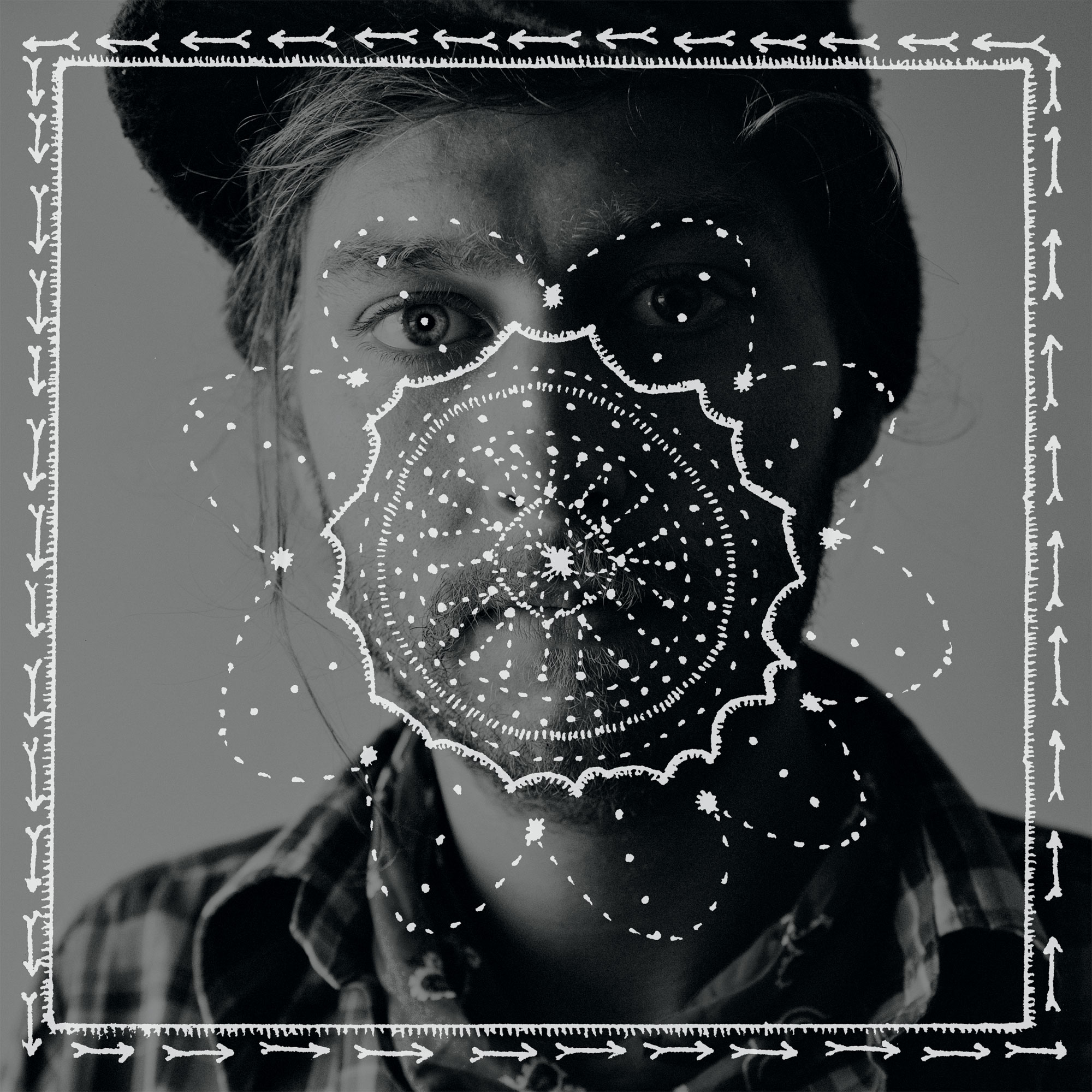 This is the debut full-length by Joseph Childress. The ten songs on this record, dubbed "The Rebirths" by fans, were penned on the road during nearly two years of "hard traveling" – hopping freight trains, hitchhiking, and eventually living out of a car. All this came to a halt shortly after finding trouble in New Orleans, prompting Joseph to find his way back to his childhood home in the Colorado Rockies. Once there, he locked himself in the bathroom with his road-worn guitar – its neck cracked while jumping from a train – and recorded this album. Filled with young wisdom, heartbreak, and spirited jubilee, this self-recording of Joseph Childress is a stirring introduction to a young songwriter with a soul-piercing voice and an undeniable gift of song.
A low-fi snapshot of his experiences, The Rebirths captures a moment of euphoria as Joseph's personal stories unfold into timeless songs. Peppered with thumps, creaks, improvised percussion, the weather outside the bathroom window… these recordings serve as a raw document of the time and space in which these tracks were laid. Joseph's emotionally charged voice is powerful as it tackles tragedy and triumph over guitar that ranges from intricate finger-style to furious strumming. Fans of haunted troubadours Jason Molina, Jackson C. Frank, Townes Van Zandt and early lo-fi pioneers will find many similarities in Joseph's music, but even more striking will be Joseph's refreshingly original command of song.
Joseph Childress – Dance With Me from Empty Cellar on Vimeo.
In print due to relentless demand, this presentation of The Rebirths – available worldwide on bright white vinyl and digital – is newly mixed by our pal The American Opry and mastered for the first time by Paul Oldham. Limited to a single pressing of 500 copies get yours HERE
"'The Rebirths' provides the perfect soundtrack to daydreams of a nomadic life" — American Songwriter
"If Childress' captivating live performances are any indication, the album will pull as much energy as possible from a single voice and guitar" –The Bay Bridged
"'The Rebirths' wears its humble, bathroom recorded origins on its sleeve, feeling like an intimate performance for an audience of one, but thanks to a proper remastering by Paul Oldham the album's quiet solitude now envelops the listener like wood smoke in autumn." — Raven Sings The Blues
"The first thing that's clear when listening to Joseph Childress is that the man can play guitar—he's on some Tallest Man on Earth level six string prowess. But then, just around the corner is his whispery croon, warmer and more filled out than Kristian Matsson's, and that's where the Vernon comparisons come into play." -– Pigeons and Planes
"It seems Joseph Childress is that classic fast disappearing vagabond American storyteller. He can pull off this heart-wrenching confessional songwriting style, like the greats of the genre." — 7 Inches
---
No Comments so far
Leave a comment
e-mail address never displayed, HTML allowed:
<a href="" title=""> <abbr title=""> <acronym title=""> <b> <blockquote cite=""> <cite> <code> <del datetime=""> <em> <i> <q cite=""> <s> <strike> <strong>