The Latter – Ivorics, Cassette OUT NOW!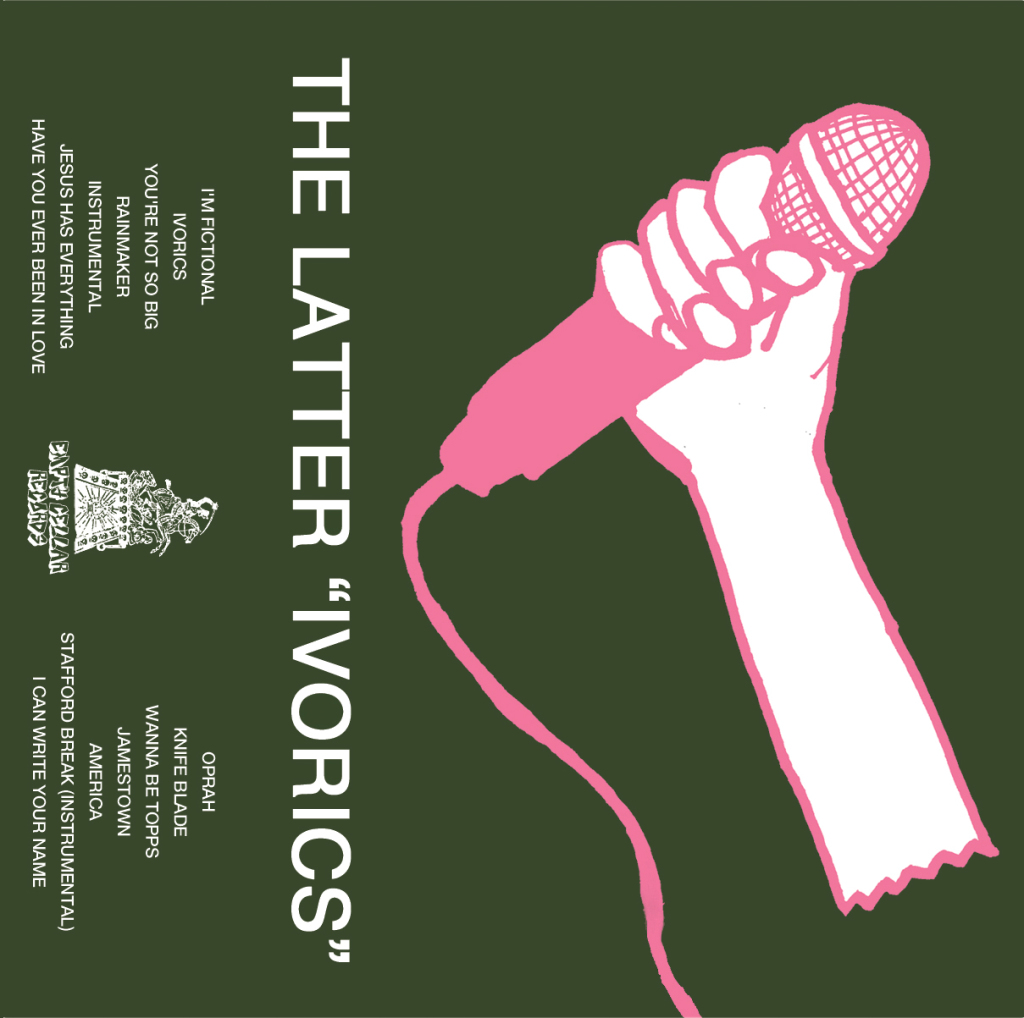 Ivorics is a hip hop compilation featuring Tim Cohen (The Fresh and Onlys / Magic Trick) in his retired duo, The Latter. 100 cassettes dubbed with 14 tracks featuring a dozen off raps performed by Tim Cohen. Tim performed under the aliases Smif Carnivorous and Feller Quentin in groups The Latter and Forest Fires Collective during the late 90's and early 00's. They released two hard to find vinyl LPs and a handful of similarly obscure CDs. Fans have been curious about this part of his catalog since he materialized in the fog as someone to watch in the SF garage explosion. Tim (Feller) grew up on rap in Richmond, Virginia and was one of the hip hop czars at Amoeba Music (San Francisco) for the better part of a decade. You can read this brief interview from a few years ago to learn about his all-time favorite rap albums. He gave me over 50 tracks to work with and we managed to whittle the sequence down to this collection with the help of his partner Eddie Vic. Recorded between '98 and '03, we think that this tape represents the breadth and variety of The Latter's history and are confident of the following three things: The beats are dope; The lyrics are fresh; and The styles are incomparable.
Limited to 100 cassettes (no digital, no vinyl, no cd, no 8-track) for the completist and curious minds alike (NOTE: completists must also find his black metal output as AmocomA, his work with improvised space rock outfit 3 Leafs, and genre-free releases with Black Fiction and Window Twins).
Order yours while they last!
---
No Comments so far
Leave a comment
e-mail address never displayed, HTML allowed:
<a href="" title=""> <abbr title=""> <acronym title=""> <b> <blockquote cite=""> <cite> <code> <del datetime=""> <em> <i> <q cite=""> <s> <strike> <strong>