SONNY SMITH – 'SEES ALL KNOWS ALL' OUT NOW!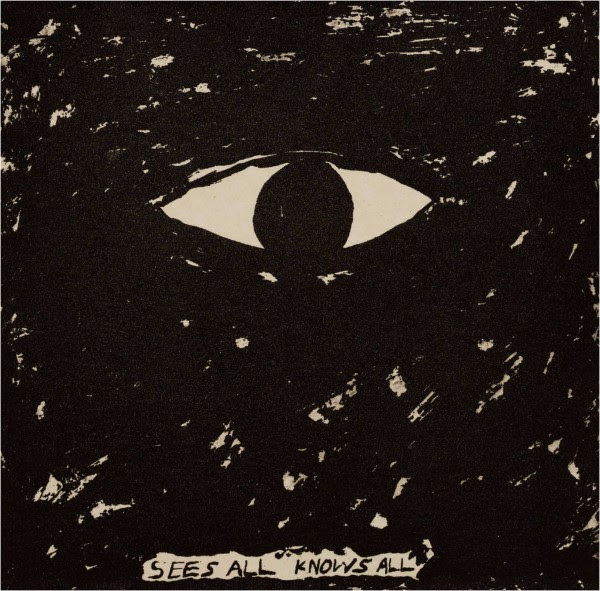 Sonny Smith (Sonny & the Sunsets) has written a monologue, an hour long story, called SEES ALL KNOWS ALL. A tale of LOVE, SEX, DRUGS, SPACESHIPS, ROMANCE, HALLUCINATIONS, BITTER TEARS and CHAMPAGNE. A story set in a fast-disappearing San Francisco. A bohemian quarter-life crisis (in six parts) told by a man who never had anything to gamble with, but his life. As Sonny put it "Sort of a Spalding Gray typa thing if Spalding Gray had a band and wasn't himself but was me."
Sonny premiered SEES ALL KNOWS ALL live with a band at The Lost Church in San Francisco. The run lasted five nights and each night featured a different musical guest: Kelley Stoltz, Tim Cohen (Fresh & Onlys / Magic Trick), Kyle Field (Little Wings), Alexi Glickman (Sandy's), & Sun Foot (Chris Johanson). It was very much a San Francisco thing. A nod, perhaps, to both Eggers and Ferlinghetti. Indeed, excerpts from this story have been published in San Francisco's reknown literature, arts, and culture magazine, The Believer.
We made a little video trailer for the LP and you can check that out along with an album chapter all about an Ayahuaska trip to nowhere at FLOOD MAGAZINE.
Narrated by Smith, this audio recording of SEES ALL KNOWS ALL features sounds made by a talented group of local musicians including Kelley Stoltz, Shayde Sartin, Rusty Miller, James Finch, Germán Carracosca, Jordi Llobet, and Sonny himself. The result is a Joe Frank meets Michael Hurley meets R. Crumb production: a dry, witty, autobiographical look at the meaning(s) of life from an underdog with deep nostalgia for America's lost folk culture and a kinship with the marginalized. Perhaps you saw one of the live performances; or maybe you are familiar with Sonny's stories via the tiny comic books stashed in his early vinyl releases… but you probably have never heard him try to pronounce "Panaderia". So, light a fire/joint, get comfortable and lose yourself in a man's attempt to find himself; or at least, exert a shred of control over his own destiny.
SEES ALL KNOWS ALL is limited to 300 blue powder (the stuff of the universe) splattered LPs via Empty Cellar Records. Each LP is packaged in a deluxe old-style linen jacket and features artwork by Bay Area greats: Chris Johanson, Shayde Sartin, and Shannon Shaw (Shannon & The Clams).
---
No Comments so far
Leave a comment
e-mail address never displayed, HTML allowed:
<a href="" title=""> <abbr title=""> <acronym title=""> <b> <blockquote cite=""> <cite> <code> <del datetime=""> <em> <i> <q cite=""> <s> <strike> <strong>