Life With Dick by Grace Sings Sludge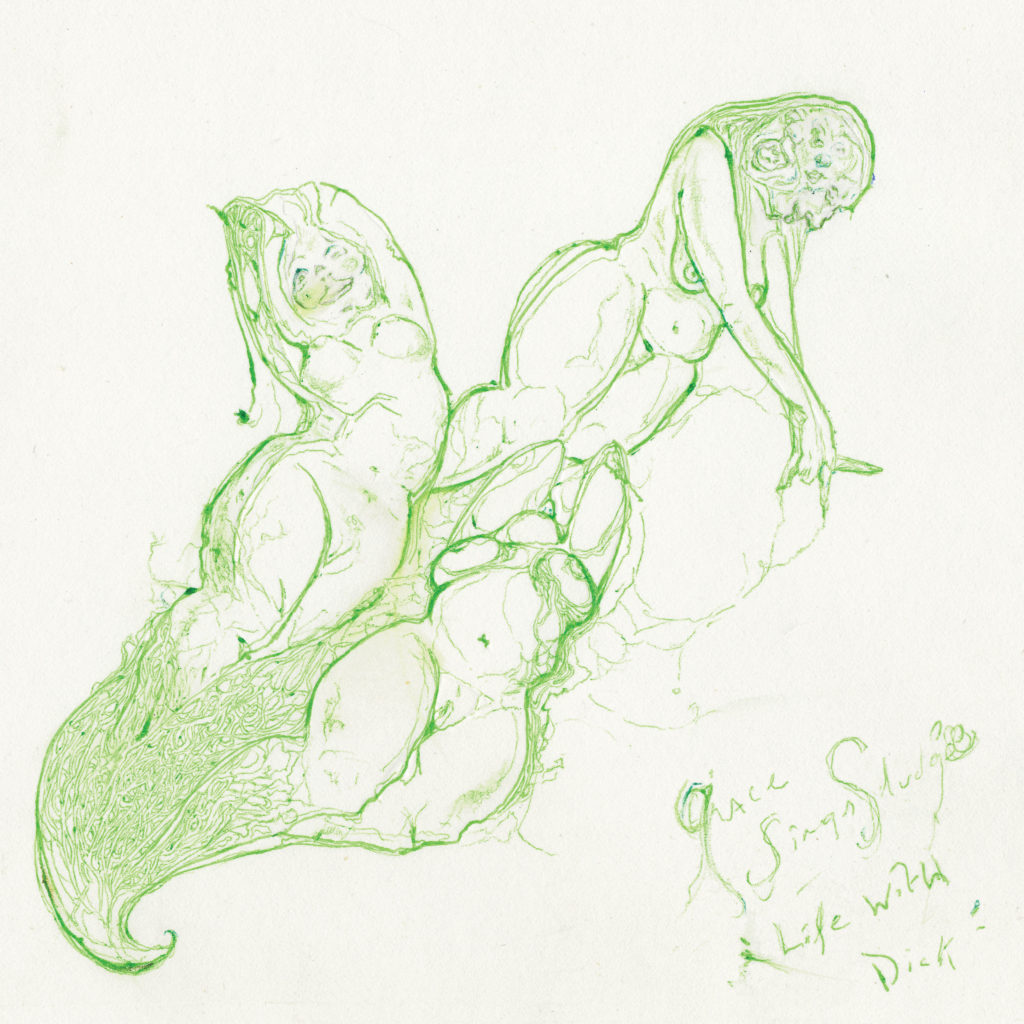 Life With Dick is the new album by Grace Sings Sludge (The Sandwitches, The Fresh and Onlys). It's the continuation of a world Grace Cooper began illustrating as one of the lead songwriters of the San Francisco band The Sandwitches, and on her previous three collections of solo home recordings (released as limited run cassette tapes). As with the other solo albums, Grace does the artwork for Life With Dick. Her delicate yet disturbing pen and watercolor creations are the perfect accompaniment for her songs, and seem as though they've emerged from the same troubled dreams.
"A Man Doesn't Want" is a deeply haunted, yearning lament, Grace's eerie, pained vocals wafting like a heartbroken ghost's moan through rundown motel walls. – Gorilla vs. Bear
Though understated, there is a sense of urgency that permeates this record. Grace's voice dances through the songs with a chameleon quality that's sultry and commanding on "In Spite of Doom" and desperate, vulnerable and sharp on "Can't Play" and "Everlasting Arms".
Her lyrics contain the weariness of a woman giving in to a love requited, and the unsettling realities of maintaining love. In some places it seems she no longer knows where to direct her endless yearning. She observes on "Bad Timing Pt. 2", "Two boats they don't meet up in the night, they glide by each other and forever out of sight… they might just be the lucky ones."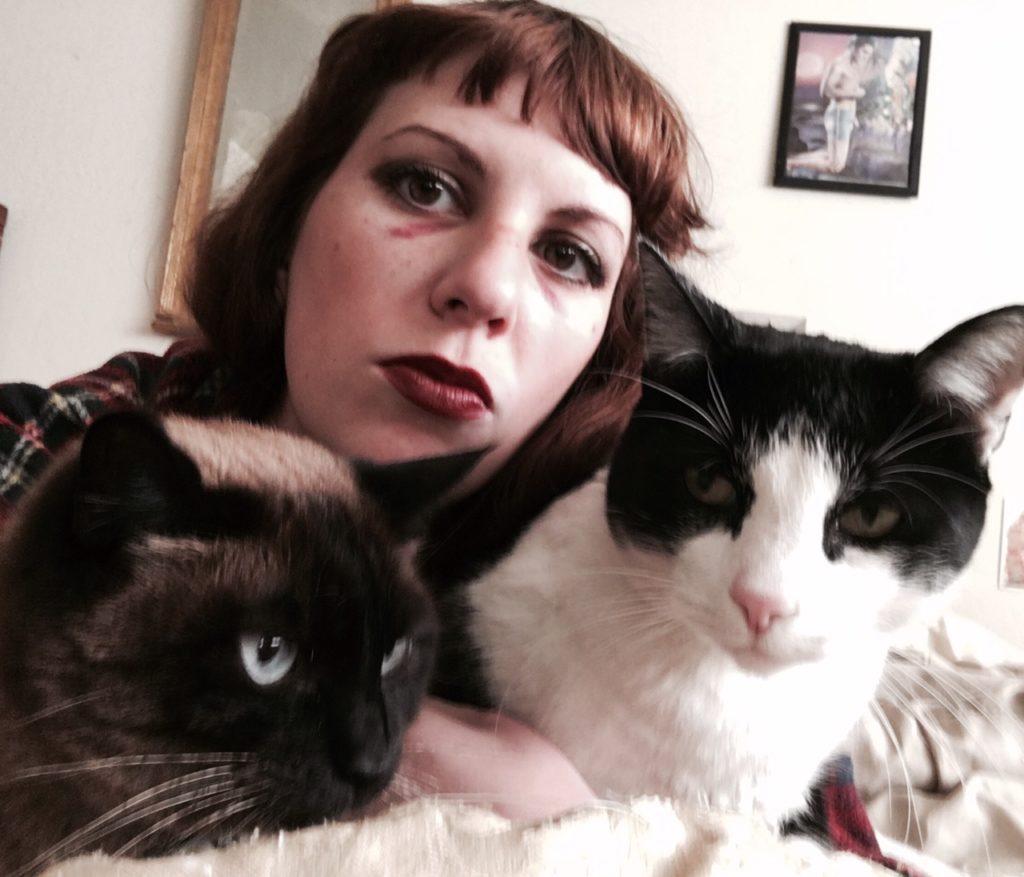 The spookiness of Grace's sound — a sound influential in some The Sandwitches' best songs like "Joe Says" and "In the Garden" — is still present here and especially on the darker B side of this record. Piercing guitars and heartbeat drums on "Everlasting Arms" warn us as Grace gently sings, "Something's growing in the basement," and of something that comes "from within". The recording quality of Life With dick is raw but it is far from being a "garage record." It is a recording brought down from the attic, with no date and with no intended audience, and is best listened to alone.
Performed and recorded at home by Grace Cooper with Nick Russo on drums.
Track Listing:
01 A Man Doesn't Want
02 Runaway (Bad Timing)
03 Bad Timing Pt. 2
04 Can't Play
05 In Spite of Doom
06 Everlasting Arms
07 U.C.B.
08 Dedicated 2
Pre-order Life With Dick here.
International Street Date: June 2, 2017
---
No Comments so far
Leave a comment
e-mail address never displayed, HTML allowed:
<a href="" title=""> <abbr title=""> <acronym title=""> <b> <blockquote cite=""> <cite> <code> <del datetime=""> <em> <i> <q cite=""> <s> <strike> <strong>