New Transmissions from Earth Girl Helen Brown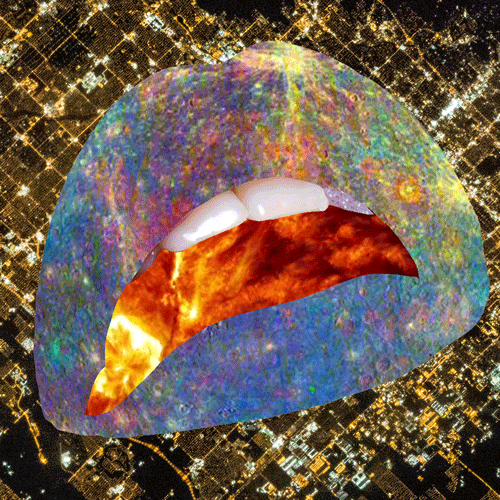 Empty Cellar is pleased to announce the forthcoming Earth Girl Helen Brown release, MERCURY, featuring The Boogeyman (Emmett Kelly), Sunshine Lady (Sonny Smith), Loro Valiente (Tahlia Harbor), Ziggy Spec (Ty Segall), José Deseo (John Dwyer), L.F.F. (Tim Cohen), Jim Win (James Finch Jr.), the Former Future (Sean Smith), and Jasmine Ivanov (Jamin Barton).
MERCURY is the first in a seasonal series tributing our fellow solar satellites Mercury, Mars, Saturn, and Venus, and benefiting organizations committed to popular planetary intelligence, energy management, communicative freedom and love.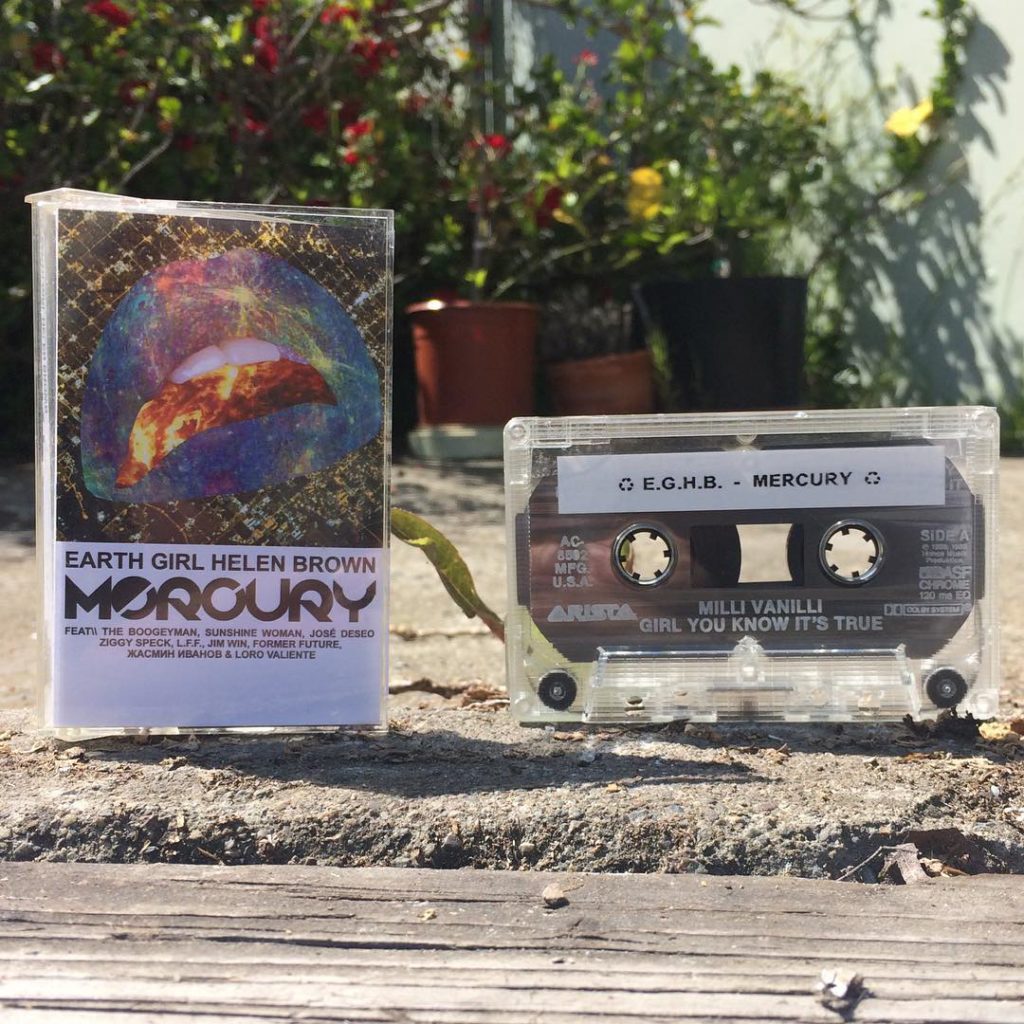 Announced today on the vernal equinox Mercury will be released April 14th on our planet in limited edition post-consumer cassette and digital (along with EGHB apparel). There will be a party and performance by Earth Girl Helen Brown and more that night at HM157 in Los Angeles
All proceeds from the sale of Mercury benefit, in equal parts, the following organizations in their commitment to the cessation of fossil fuel use, the protection of shared resources, and the preservation of physical health on Earth:
350.org, NDRC, Stand-LA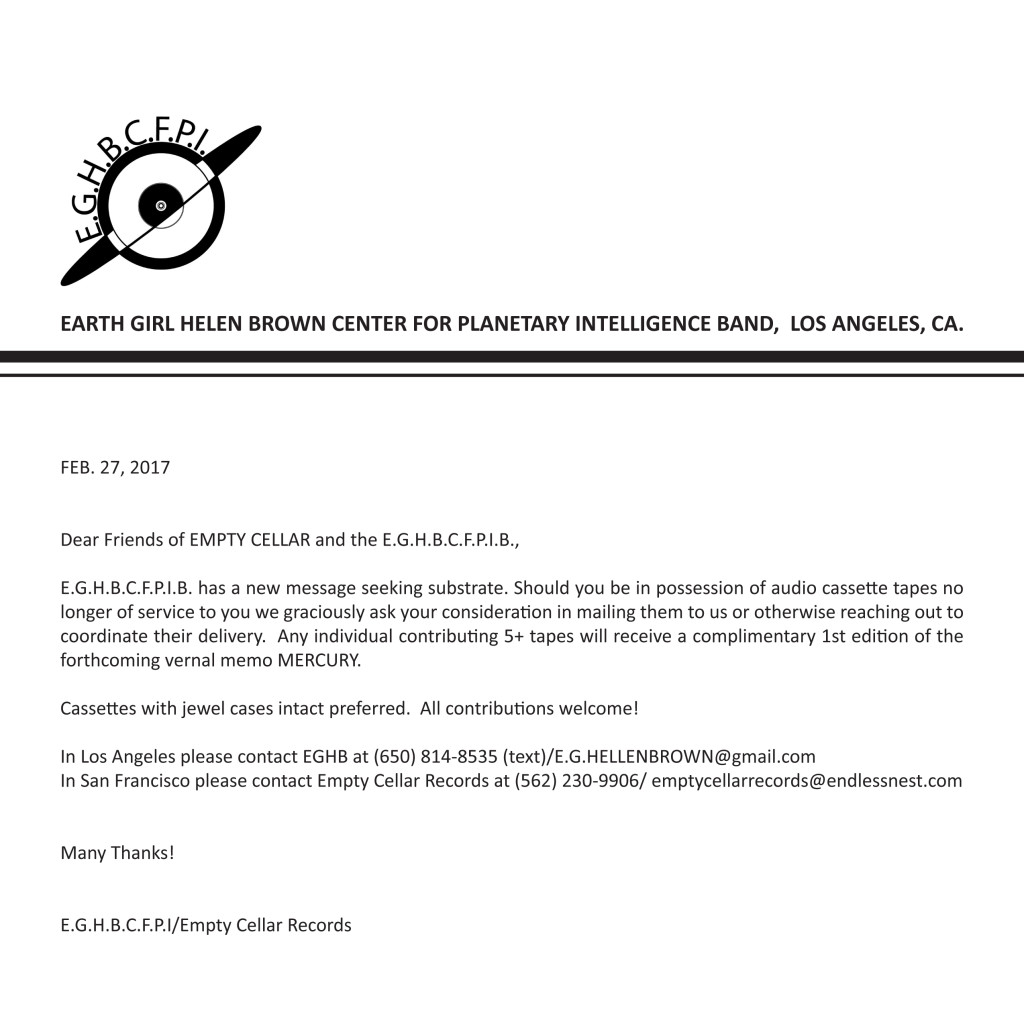 For more information on Earth Girl Helen Brown please visit her official internet site.
---
No Comments so far
Leave a comment
e-mail address never displayed, HTML allowed:
<a href="" title=""> <abbr title=""> <acronym title=""> <b> <blockquote cite=""> <cite> <code> <del datetime=""> <em> <i> <q cite=""> <s> <strike> <strong>