Aaron Diko & Friends – DDCT (8/11)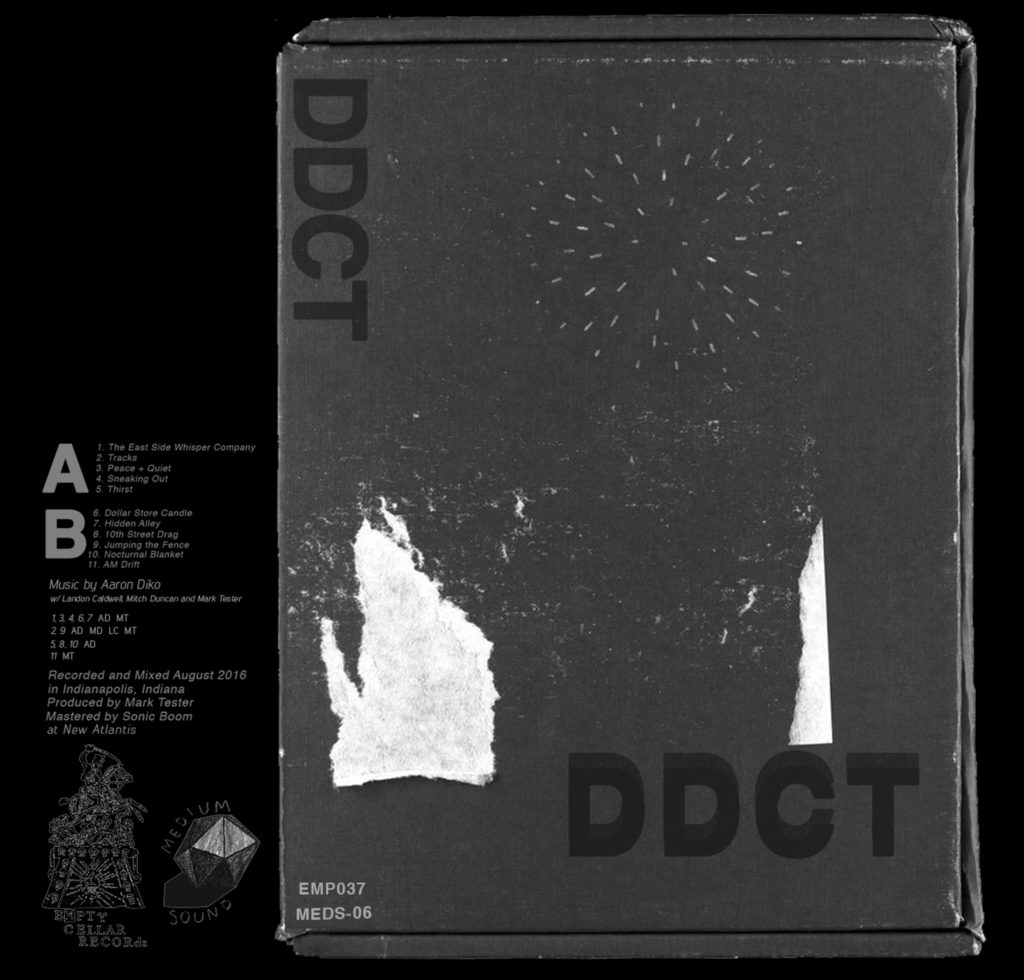 "Like the more electronically imbued facets of POW!'s sound to the most motorik of pop provocateurs both classic & contemporary—DDCT abides by a code of mind expanding electronic experimentation that illustrates an intuitive approach to the artistic process." – Impose
Get-ting back to familiar zones for a change of scenery, Bay-area electronic musician Aaron Diko (former synth wiz in the band POW!) returned to the Circle City in his home state of Indiana to record DDCT -or- a series of solo works and collaborations with friends Landon Caldwell (Creeping Pink), Mitch Duncan and Mark Tester (Burnt Ones).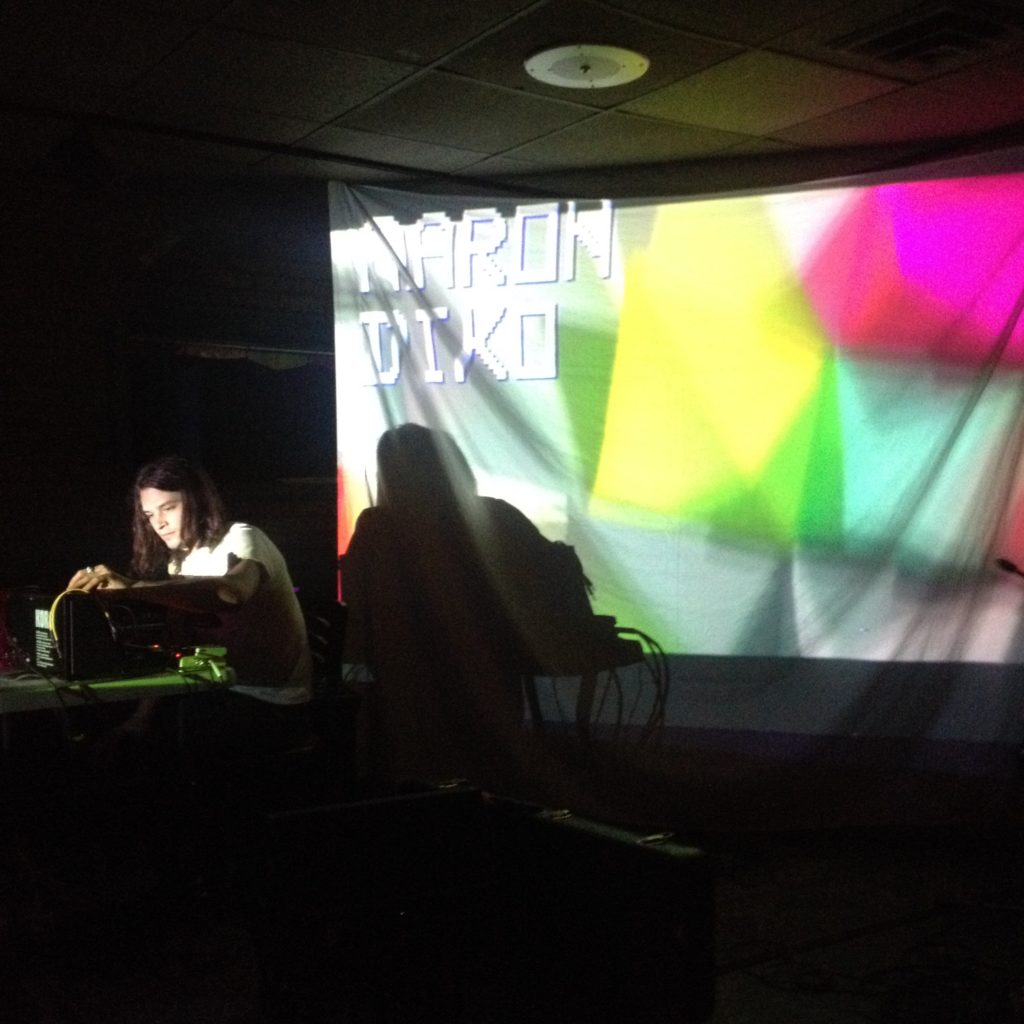 Bring the gang over. Plug them all in to one another and flip the switch. Results of recording upstairs on borrowed time with a room full of hardware and optimistic intentions. Sequencers, drum machines and hand-moved knobs clash with analog synths and crisscrossed signal paths. Direct-in guitar overdubs rub shoulders with rhythmic happenstance. If we've gotta do this, then let's say it sometimes carries the pace and menace of genre milestones like Eno's Music for Films record. Other times these tunes tread the same highways and byways once drove upon by the likes of Ralf und Florian-era Kraftwerk, early Tangerine Dream and some of the more playful kosmiche ilk of that time. Although this road is for sure more pot-hole infested, billboard-bedecked stretch of Midwestern interstate than autobahn, any day. Straight shot all the way across and looping around the more dense and busy spots.
This music was recorded to half-inch tape over the course of three humid days in a house on the near-East side of Indianapolis, Ind. and was mastered by Sonic Boom (Spectrum, Spacemen 3, E.A.R.) at New Atlantis. Aaron Diko's DDCT is out 8/11 on cassette from Empty Cellar Records and Medium Sound.
RIYL: Harmonia, Ariel Kalma, Cavern of Anti-Matter, JD Emmanuel, Bitchin Bajas
Order DDCT here: https://emptycellarrecords.bandcamp.com/album/ddct
Music by Aaron Diko
w/ Landon Caldwell, Mitch Duncan and Mark Tester
A
1. The East Side Whisper Company
2. Tracks
3. Peace + Quiet
4. Sneaking Out
5. Thirst
B
6. Dollar Store Candle
7. Hidden Alley
8. 10th Street Drag
9. Jumping The Fence
10. Nocturnal Blanket
11. AM Drift
Music By Aaron Diko
w/ Landon Caldwell, Mitch Duncan and Mark Tester
1,3,4,6,7 AD MT
2,9 AD MD LC MT
5,8,10 AD
11 MT
Recorded and mixed August 2016 in the near East side of Indianapolis, Indiana.
Produced by Mark Tester
Mastered by Sonic Boom at New Atlantis
---
No Comments so far
Leave a comment
e-mail address never displayed, HTML allowed:
<a href="" title=""> <abbr title=""> <acronym title=""> <b> <blockquote cite=""> <cite> <code> <del datetime=""> <em> <i> <q cite=""> <s> <strike> <strong>