Introducing San Francisco's The Lovebirds!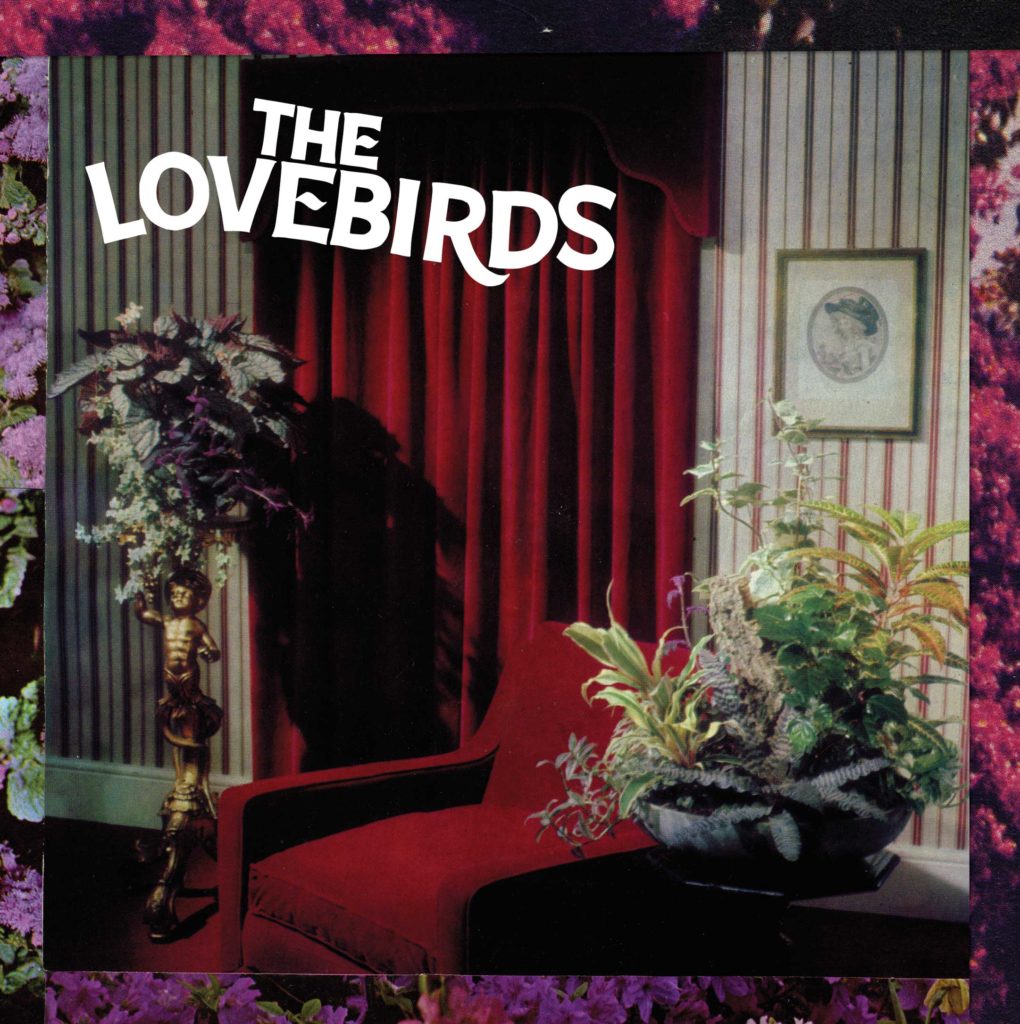 Introducing – for the very first time – The Lovebirds (San Francisco) on Empty Cellar Records! Founded by Thomas Rubenstein and Eli Wald of Melters Records, The Lovebirds make superb jangly power pop with grit…
"San Francisco's The Lovebirds make the kind of fuzzy, hook-filled indie rock that was all over college radio in the mid-'90s: think Teenage Fanclub's sense of melody with Pavement's sense of tuning." – Brooklyn Vegan
Man, I don't ever go out nowadays. I don't know what to say, I've got the blues. Usually though when I am creepy crawling, I'm out to catch The Lovebirds, they being San Francisco's best new guitar band. I've been watching them carve up the dank air of many a fine Mission saloon for about a year now and they always have the edge. They're Of and Raised in SF and they're youngish. All of them jam their instruments with technique and style, in accordance with the Old Ways. They have a budget Scott Gorham riff inside a jangly scorcher called "Filled With Hate," which is about leaving Los Angeles for San Francisco.
You can go pretty far nowadays on the idea of a Band, but The Lovebirds don't have time for that shit. Whether you wear denim, leather, or tie-dye it's only worth about an El Rio drink ticket if you don't know how to write the tunes and The Lovebirds wear a cloak of many colors. The guitars weave together beautifully, leads, hooks and riffs arranged like an American cheese platter. The rhythm section takes the cheese and deftly makes a deli sandwich, playing with smarts and panache. This is the kind of band that you can smoke weed with the drummer outside the bar and talk in-depth about the annexation of Hawaii and then walk inside, look the guitarist straight in the eye and say, "R.E.M is better than Teenage Fanclub" and he'll still drive your fool ass home. They've even got a dude in the band who says funny shit on stage. You can take one look at them and know they learn things from books and write songs with instruments (no, seriously).
"They're packing a satchel full of chiming chords here, but rather than throw a nod to SF's '60s roots, they channel College-ready literate charmers and powerpop dandies alike, drawing a line from the Groovies on down to Elvis Costello and Teenage Fanclub waiting in the wings." – Raven Sings The Blues
These songs have tons of moves and NOBODY puts moves in their songs anymore besides The Cacamen, and that was only one move, once. Moves are great, they're like skate tricks you can put in your songs. Seems to me, the only move a band will pull nowadays is the downward dog, am I right? The Lovebirds are punk, but in the classical sense, not the ebay sense. They dare to believe that R.E.M is better than Big Star. Just kidding, they're not there yet. But this is an excellent start. I end in verse:
A bouquet of riffs from The Lovebirds
On a chilly Francisco night
Was thundering through my laptop
I was homeless came morning light
-Herbal Caen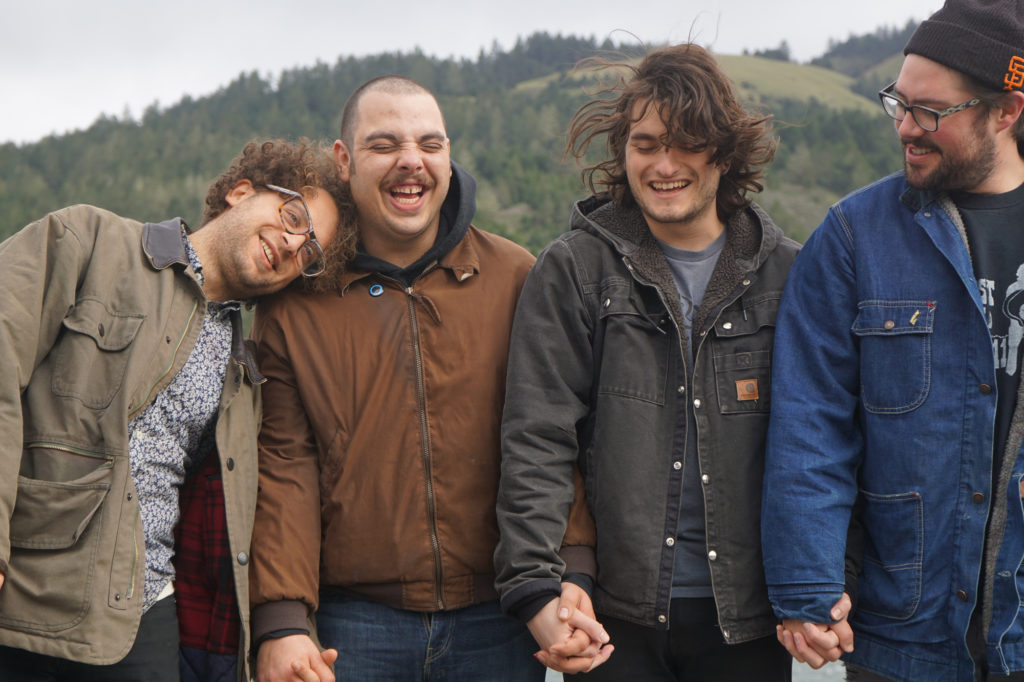 Charlie Ertola – Bass
Eli Groshelle – Drums
Thomas Rubenstein – Guitar & Vocals
Eli Wald – Guitar & Vocals
Recorded Summer 2016 by Peter Avery at Secret Studios, San Francisco CA
Mixed by Glenn Donaldson and Edmund X
Mastered by Mikey Young
Insert Artwork by Sam Woo Staar
Jacket Artwork by The Lovebirds
Limited to 300 7″ records at 45rpm
Pre-order Filled With Hate HERE
Track Listing:
01. Filled With Hate
02. Streets of Rage
03. Ready To Suffer
04. Up and Down
Tour Dates:
7/5 – Portland, OR @ Black Water
7/6 – Seattle, WA @ Victory Lounge
7/8 – Vancouver, BC @ Troll Town (Under The Bridge / Spartacus Books if Raining)
7/10 – Portland, OR @ The Church Bar
7/22 – San Francisco, CA @ The Ave
---
No Comments so far
Leave a comment
e-mail address never displayed, HTML allowed:
<a href="" title=""> <abbr title=""> <acronym title=""> <b> <blockquote cite=""> <cite> <code> <del datetime=""> <em> <i> <q cite=""> <s> <strike> <strong>