Joseph Childress – Self-Titled (Out October 6th)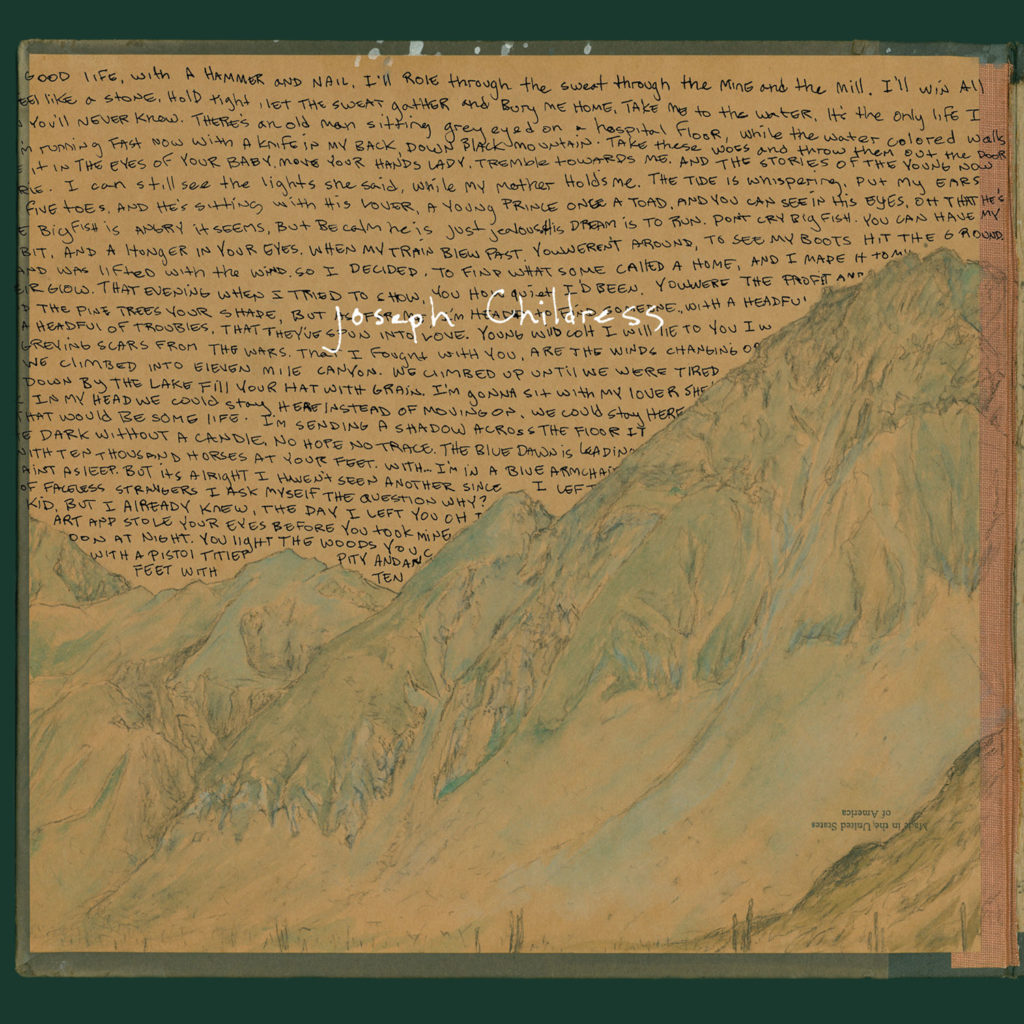 "Each consecutive moment takes Childress closer to the edge of breaking. The song works through emotions that have no boxes built to contain them. …there are big skies on this album, but none bigger than here. Cracked with lightning, it is proof that Childress can sling songs with the best of them." – Raven Sings The Blues
Presenting Joseph Childress' debut album, S/T. Following his 2013 collection of home recorded demos, The Rebirths, the tracks on this self-titled album are borne from Joseph's adventures throughout the West: working on a cattle ranch in Wyoming, riding trains and living out of his car. His poignant lyrics about loneliness and the western landscape are right at home in a rich band setting that defines itself on the record's opening track "My Land."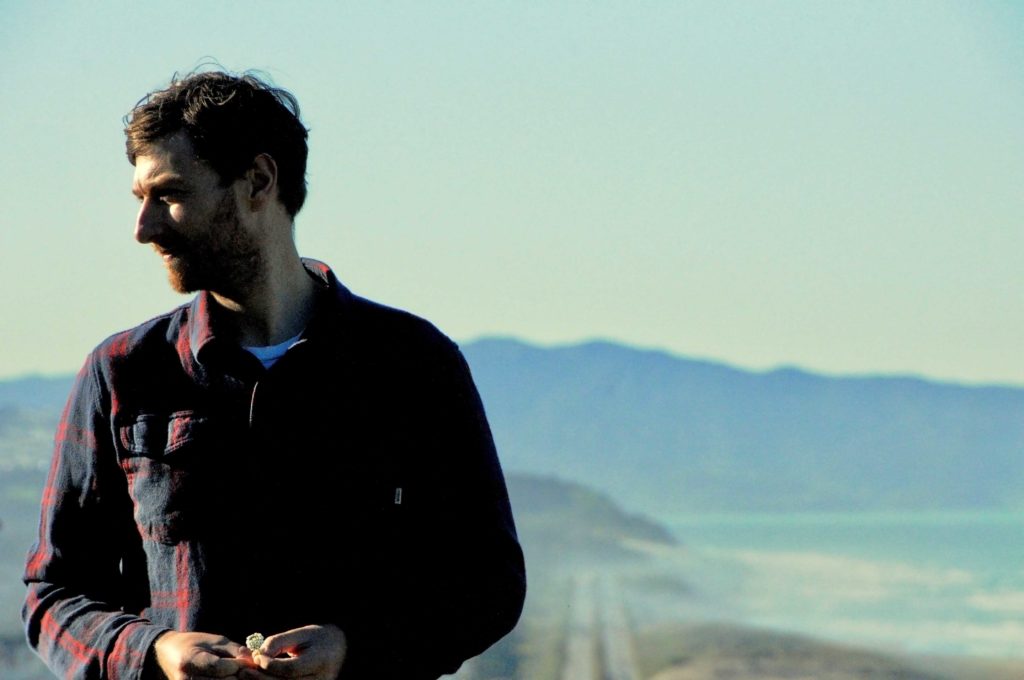 Childress traveled to Portland to record with veteran Americana musician and producer Mike Coykendall – known for his work with artists such as M. Ward, Bright Eyes, Jolie Holland, and Old Joe Clarks. Tracking joseph's guitar and vocals solo to 1″ tape. Additional musicians Aaron Robinson (Linda Perhacs, Sean Rowe, Bridget St. John), Joey Ficken (Swords), Tom Lucas (Crooked Jades) and Coykendall layered guitars, percussion, fiddle and bass to create a hearty mountain band that pivots between spartan folk, gritty pop, and outsider americana. The results are a close sound that follows in the tradition of the 70's troubadour vibe (think Townes Van Zandt, Guy Clark, Kate Wolf) and modern songwriting practitioners; such as, Jason Molina, Cass McCombs, Kevin Morby and Will Oldham. But, don't come here looking for a cheap Dylan impersonator. This album is permeated with authenticity as it surfaces acid-laced memories and emotional landscapes. Joseph explains, "I tried to keep it very organic, not a lot of special treatments. My goal was to make it sound as if we were playing in your living room."
"There's something magical about a musician capable of entertaining merely on the power of voice alone."
– Austin Town Hall
In tracks like "White Castle Creek Mother" and "I Am the Dust", Joseph's acoustic guitar and vocals hang in the air with such intimacy that you do feel that he's playing in a small room just for you (in fact Joseph was living and composing in a closet bedroom in San Francisco at the time these tracks were recorded). In the song "Leaving the Barren Ground" Joseph paints a picture of bitter heartbreak with verses that have a weary sincerity rivaling Nebraska-era Springsteen. Joseph's romantic despair and cautious optimism are a snapshot of a modern journeyman's life, a man who is confronting the myths of the West while attempting to create his own. Coykendall's production, with the mixing assistance of Chris Arnold (The American Opry) and mastering by Weasel Walter (The Flying Luttenbachers), clears a spot for you along the rafters of an old barn somewhere deep in the Oregon night, allowing you to peer down and witness Joseph and his band playing for no one but themselves.
"to be young is to be sad is to be alive, and Childress here is alive to the edges of his being." – Flood Magazine
Out worldwide on October 6th of this year on LP/CD/Digital. Physical editions come in gatefold packaging featuring artwork by David Wilson. Vinyl LP is available in standard black vinyl and a single limited edition pressing of 200 copies in coke bottle green.
Pre-order Joseph Childress – Self-Titled HERE
Track Listing:
01. My Land
02. Footsteps
03. White Castle Creek Mother
04. Whispering Tide
05. Leaving The Barren Ground
06. I Am The Dust
07. 11 Mile Canyon
08. 10,000 Horses
09. Virginia Bound
10. Rebirths
---
No Comments so far
Leave a comment
e-mail address never displayed, HTML allowed:
<a href="" title=""> <abbr title=""> <acronym title=""> <b> <blockquote cite=""> <cite> <code> <del datetime=""> <em> <i> <q cite=""> <s> <strike> <strong>