Endless Nest | Store
A percentage of all sales from this website go towards the conservation community fund.
Record Stores: please contact sales[at-sign]endlessnest[dot]com or Revolver for distribution.
Browse Releases:
Browse Artists:
---
The Cairo Gang
---
EMP015: The Cairo Gang - The Corner Man, LP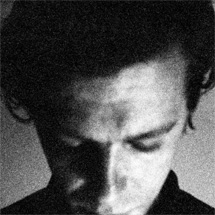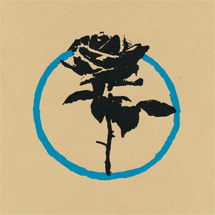 Side A: Everybody Knows / Now You are One of Us / Gland in Gland / Put on a Smile
Side B: Gone is the Light / Freak / Ill Force / There is Something Here

The Corner Man is the much-anticipated new LP by The Cairo Gang and the first full-length of new material since the impossible to find '06 record Twyxt Wyrd. In the time between, Emmett Kelly and The Gang has worked on various projects including 2010's Holy Clover 7" (Empty Cellar), and collaborations with Bonnie "Prince" Billy for the critically acclaimed LP, The Wondershow of the World (Drag City). This is their first full length for Empty Cellar, and we couldn't be more psyched to see how it's come together. The Corner Man is a marked departure from Wondershow in presenting a diverse program of songs that explores Kelly's own singular voice and production styles. It contains lush, full arrangements that span from tentative and intimate ballads, to searing guitar solos and deep pocket drumming - always with the lead voice way out front and a wild bed of gorgeous harmony just behind it.
On this effort Emmett is joined by Chicago musicians Leroy Bach (The Boogie Band, Wilco), Ben Babbitt (Pillars and Tongues, This Is Cinema) Sam Wagster (The Father Costume), avant-garde pianist Ben Boye. Mixed with worldly recording wizard David Vandervelde and mastered by Paul Oldham, The Corner Man is presented on glorious vinyl in an elegant old-style paste-on sleeve and letter-pressed obi (belly-band).
PRESALE: All orders ship September 25th
---
EMP005/TAR015: The Cairo Gang - Holy Clover 7" ep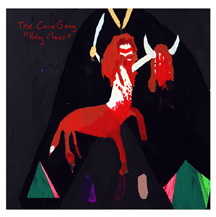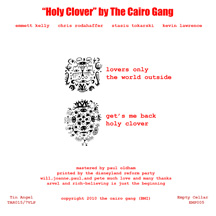 Music Player
"HOLY CLOVER" new EP by THE CAIRO GANG. features four NEW songs recorded in a risen cornfield in shelby county, kentucky. A departure from previous cerebral and primarily acoustic efforts, this record is tight and electric with choruses and vocal harmonies all supported by an enforced bass and drums set. One mic at a time and brought to you in 33 rpms on glorious 7 inch vinyl! Limited copies made available by Empty Cellar and Tin Angel in the USA and Europe, respectively. Includes freed downloadable version.
---
Disneyland Reform Party: The Cairo Gang - Twyxt Wyrd, CD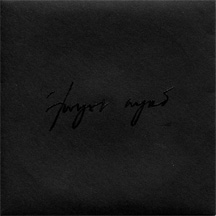 Track Listing:
01) Smoke
02) Hope
03) Coyote
04) 100 Lines
05) Moving Farther Down The Mine
06) Building a Village of Enemies
07) Hortus
08) At The Show

Music Player
Twyxt Wyrd is the second album by the Cairo Gang and it is a marked shift in The Cairo Gang, as it moves from more of a scattered survey of differing styles and approaches to a more unified sound. Indeed, this record seems more like a second debut rather than a successor to the Cairo Gang's first album. Released on his own label, Disneyland Reform Party, the eight tracks on Twyxt Wyrd were recorded live on all acoustic instruments - in only four hours - on a winter day in Chicago. The result is a personal, soulful, and well-engineered snapshot of The Cairo Gang just as Kelly intended it to be. The recording (credited to drummer Noritaka Tanaka) is open and clear, allowing Kelly's delicate and nuanced vocals to soar over his deceptively simple finger-style guitar. Featuring heavy-hitter Joshua Abrams on upright bass and a handful of guest appearances by other exceptional Chicago musicians, this album is solid to its core. LIMITED TO 500 copies. See Blackest Rainbow for vinyl.
CURRENTLY OUT OF STOCK
---
DragCity2012: Bonnie "Prince" Billy & The Cairo Gang - Wonder Show Of The World, LP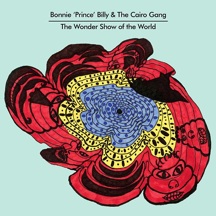 Track Listing:
1) Troublesome Houses
2) Teach Me to Bear You
3) With Cornstalks or Among Them
4) The Sounds Are Always Begging
5) Go Folks, Go"
6) That's What Our Love Is
7) Merciless and Great
8) Where Wind Blows
9) Someone Coming Through
10) Kids
Music Player
"If the flesh came into being because of spirit it is a wonder. But if spirit came into being because of the body, it is a wonder of wonders; the wonder show of the world. Indeed, I am amazed at how this great wealth has made its home in this poverty."

For this new album of songs, BONNIE "PRINCE" BILLY & THE CAIRO GANG together have built a bridge forward, assembled with riffs and bits from EMMETT KELLY's guitar and the lyricism of Bonnie's heart. But mostly, The Wonder Show of the World was, in its making, about trust. It's a record made eye-to-eye in a room, close and careful, by and for a few men who wanted to be together, who wanted to make music that sounds as good to listen to as it did to make, and who in doing so forged something new in space, the wonder of you and of them.
---
DragCity468: Bonnie "Prince" Billy & The Cairo Gang - Island Brothers, 10" e.p.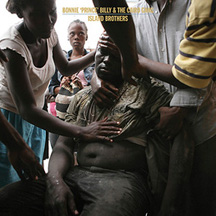 Track Listing:
1) Island Brothers
2) New Wonder

The biggest little Bonnie 'Prince' Billy single to date! What makes this so big? The songs are about the same length, and there's only two, so…well, one thing to consider is that this single is a big 10″ record! And that those two 10″ sides are wrapped in big full-color photosleeve. And that inside that sleeve is a full color insert with another amazing photograph. But what really makes this record a big one is that "Island Brothers" b/w "New Wonder" is a charity record, with the money that is made from the record earmarked for donation to the EDGE Outreach organization who are striving at present to bring water purification education to Haiti. They need it down there, where a year after the earthquake, they're suffering from an outbreak of cholera for the first time in a century. The people of Haiti need a lot of aid, and they need a lot of clean water as well, as do we all. These two songs by Bonnie 'Prince' Billy & The Cairo Gang are powerful musical testaments that will fit well on the turntables of fans, collectors and everyone else as well. And they're for a good cause too. So get ready to help!
---
Charles Sharp 6 (C#6)
---
EMP011: Charles Sharp 6 (C#6) - Exits, LP + Download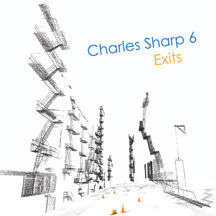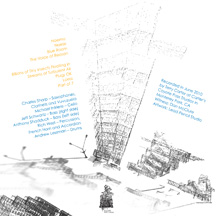 Music Player
Side A: Noema / Noesis / Blue Room / The Voice of Reason
Side B: Billions of tiny insects floating in streams of turbulent air / Plugs OK / Loess / Part of 7

Limited to 250 copies. This is new Jazz from California on wax. In a similar vein as Henry Threadgill, Dave Douglas, Ornette Coleman's large ensembles, and Sun Ra, the Charles Sharp 6 braid together jazz tradition with experimentalist and popular music threads. Exitscaptures a spectrum of sounds held together by Sharp's direction, as the ensemble of six musicians blaze through compositional structures and freely improvised responses. The collection of musicians Sharp gathered for an evening have collaborated with artists as diverse as Mike Watt, Anthony Braxton, Kenny Burrell, Nels Cline, Tito Puente, Fat and Fucked Up and Vinny Golia, and includes two percussionists; two upright bassists, at odds–panned left and right; and a chamber-punk veteran on cello. Confident direction among the players creates an inspiring momentum as Sharp (saxophones) directs through sketches, gestures, and example, all of which fuels their conversation. This music is in dialogue with its times (as good free jazz is). It is music to stroll through crowded spaces, and to develop something outside the oppressive banality of the mainstream broadcast. Includes a high-quality digital download of the full album.
---
Cool Ghouls
---
EMP016: Cool Ghouls - Cool Ghouls, LP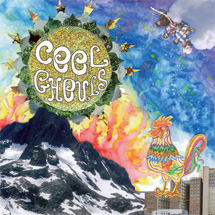 Track Listing:
1) Ballin
2) Things I Seen
3) Natural Life
4) The Barber
5) Witch's Game
6) Grace
7) Queen Sophie
8) In The Morning
9) Supernatural Forces
10) Earthquake
Introducing, the Cool Ghouls! First things first: Cool Ghouls are not a retro act. Yes, they dwell penniless in the storied hills of culturally resurgent San Francisco. But these boys have their feet firmly planted in the soil of the now. They look not backwards for approving nods of hipster forebears, but rather skyward, hoping that the "supernatural forces" they yodel for, guide them to all corners of a half-deserving world.

If one were to ascribe to them a 60's-reverent description, one would most likely find an artistic kinship with some the most inimitable, idiosyncratic, yet unmistakably influential bands of the retro-fitting oeuvre. The Troggs, The Monks, Sir Douglas Quintet come to mind immediately (Save your Kinks and Rolling Stones references). Like those that came before, the Ghouls are natural heirs to the folkloric lineage which precedes them, adding dashes of weirdness where needed. And despite their mid-fi leanings and natural fit within the current pantheon of San Francisco rock 'n roll bands (Thee Oh Sees, Ty Segall, Fresh and Onlys), theirs is a timeless record, which will hopefully transcend the descriptors (garage, psych, etc.) that will undoubtedly plague it. The reason being - they write good SONGS.

These young men have honed their three-headed vocal attack in front of ambitious and unexpected chord progressions, an unrelenting rhythm section, and a keen ear for harmony. Theirs is a trifecta of songwriting styles, ranging from the raspy, rambling psychedelic soul of longhair Pat McDonald ("Grace"), to the high yonder twang of bassist Pat Thomas ("Natural Life"), to the boisterous, fever-pitched, perfect pop of lead guitarist Ryan Wong. Theirs is a truly democratic song-making process, wherein all members are eager to contribute their most zealous performances. Hence, the debut record, an adventurous, colorful romp seen through the eyes of old-souled youths, feels wholly coherent and intentional. The self-assuredness of their songwriting is evident. And no, the Ghouls are not afraid to wear their influences on their sleeves; this is partly what makes the record so digestible. It doesn't claim to be anything other than what it is; a record for now, a record for then, and a record for forever.
---
The Dry Spells
---
EMP003/ANT529LP: The Dry Spells - Too Soon For Flowers, LP + Download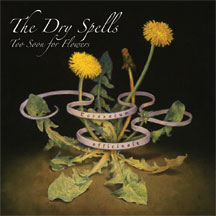 Track Listing:
01) Lost Daughter
02) Black Is The Color
03) Sruti
04) The Golden Vanity
05) Evangeline
06) Too Soon For Flowers
07) The Crow
08) Batwood
09) Rhiannon
Music Player
Too Soon For Flowers marks the debut of San Francisco's female fronted psych-folk ensemble, The Dry Spells. Recorded by Tim Green (Fucking Champs), and featuring members of Citay and Sonny & the Sunsets, this album is an impressive set of genre-defying compositions. Existing somewhere near the sonic intersection of Fairport Convention, Fleetwood Mac, and some heavy spaced-out dub, Too Soon For Flowers transitions effortlessly between eastern-influenced sustenatos, ethereal folk, and fuzzed-out psychedelic crescendos. Recommended for fans of Linda Perhacs, Cocteau Twins, & Espers, this woodsy album evokes numerous influences in the process of immersing the listener in something that is altogether new and mysterious. Keeping with the times, the LP comes with a high-quality digital download of the full album including The Dry Spells' stunning rendition of Fleetwood Mac's "Rhiannon". Limited to 500 copies.
---
Dylan Shearer
---
EMP014: Dylan Shearer - Porchpuddles, LP + Download + 7 Bonus tracks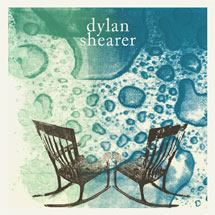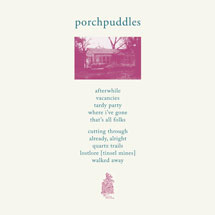 Side A: Afterwhile / Vacancies / Tardy Party / Where I've Gone / That's All Folks
Side B: Cutting Through / Alright, Already / Quartz Trails / Lostlore (Tinsel Mines) / Walked Away

Empty Cellar Records is more than stoked to present the sophomore full-length LP by San Francisco's elusive pop wizard, Dylan Shearer, at once a continuation of his distinctive and infectious melodic sensibilities and an evolution, fully exploring the romance and isolation only hinted at in previous releases.

"There is a new specter among us. Dylan Shearer's throaty baritone seems to have been borne on the slow-moving winds off some far-away coast. Plaintive and honest, his voice recalls Syd Barrett, Bill Fay, Skip Spence, and others whose words and melodies never seemed in a rush to get anywhere, yet always arrived fully formed in the listener's ear nonetheless. Porchpuddles, Shearer's second full length and first for San Francisco's hodge-podge Empty Cellar records, is rare in its perfect timelessness. Sounds are heard and understood perfectly, yet the combination of these sounds is beyond a simple pop understanding. Songs of longing and songs of seeming indifference are bedded together seamlessly. Perhaps, questions about the record's origin and its mysterious creator will abound, for taken at face value, Porchpuddles has little to no recognizable counterpart in today's one-hit warehouse. Indeed, there is a new specter among us; let us all welcome in the ghost of the present." - Tim Cohen

This first pressing (limited to 500 copies) comes in a classic uncoated tip-on sleeve. Keeping with the times, all LPs include a high quality download of the full album plus seven bonus tracks!
---
Joseph Childress
---
EMP7001/TAO7001: Joseph Childress / White White Quilt - Split (Water Tower) 7" + Download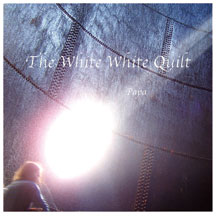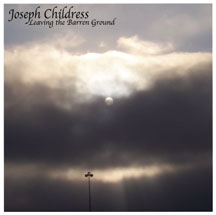 Music Player
Recorded by the American Opry while trespassing inside an abandoned three-story water tower, this record pairs haunted songs from Bay Area folk favorites – Joseph Childress and The White White Quilt. Saturated in natural reverb, these are single-take, battery-powered field recordings at their finest. Joseph Childress's spirited performance of "Leaving the Barren Ground" is captivating and raw. The arrangement, improvised on the spot, features members of the Quilt throwing themselves against the walls of the water tower to create the cavernous sound of over-sized drums. Joseph's sorrowful wails imbue his track with an uneasy beauty that will be familiar to fans of Jackson C. Frank, Roy Harper, and Bill Fay. The White White Quilt respond with "Papa", a sedated slab of soulful folk reminiscent of early Cat Power records, where each quiet verse unfolds with an easy calm similar to that found on J.J. Cale and Devendra Banhart albums. Together, these acoustic tracks create a well-engineered snapshot of an unlikely venue. Recommended for fans of Will Oldam, Brightblack Morning Light, Vetiver, and Jason Molina, this 7" is pressed on clear vinyl and limited to 500 copies. Keeping with the times, each purchase comes with a download of the record plus an unreleased bonus song from the tower sessions by the White White Quilt.
Purchase Digital Download
Redeem Download Code

---
Ash From Sweat #17: Joseph Childress / Strangers Die Every Day - Split 7"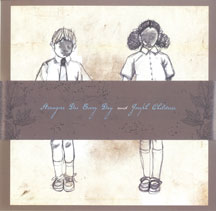 Music Player
Denver label Ash From Sweat records proudly serves up this great split 7" from two Denver expats, Joseph Childress & Strangers Die Everyday. Joseph plays a stunning rendition of "White Castle Creek Mother" the only track to surface from his 2007 recording sessions with Chris Adolf of Bad Weather California. Drawing on chilling imagery of the personal & collective history of the plains in Wymoning on which he worked ranch – as told to him by a young girl – "White Castle Creek Mother" features a beautifully subdued full band arrangement, a rarity for Joseph's recordings. Strangers Die Everyday contribute a beautiful multi layered post-rock composition. In the vein of Godspeed You Black Emperor and Explosions In The Sky, their untitled track achieves a remarkable level of lush intensity despite sparse instrumentation and but one electric instrument, a bass guitar, amidst a cello, violin, and drums. 480 copies exist on grey vinyl with full color artwork by Aaron Ray. Above and beyond packaging again, by Ash From Sweat.
---
Pillars and Tongues
---
EMP012: Pillars and Tongues - The Pass and Crossings, LP / CD / Poster + Download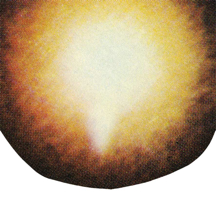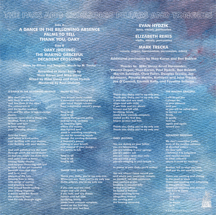 Music Player
Empty Cellar is proud to announce the release of the new full-length from Chicago's Pillars and Tongues, The Pass and Crossings. After two full-lengths - and too many DIY releases to count - Pillars and Tongues have returned from near-endless touring to deliver their most focused outing yet. Having spent years developing a uniquely textured sound, Pillars and Tongues have now given teeth their creation, and the doom is manifest. This is immediately apparent in the lyrical depths of the album opener, a mesmerizing song seemingly conjured by seduction from some very dark places. Lush violin lines swell and sing over pulsing drums, moving at a pace and with a weight that would not be out of place on an Earth record. Rolling desert drones permeate this album, interlaced with swampy melodies, adorned with moments of shimmering dream pop, and punctuated by heavy - almost tribal - percussion. The album plunges deep into spiritually imbued moments of minimalist trance, and emerges like some haunted vision of Peter Gabriel during cathartic groove-heavy climaxes on tracks "Thank You, Oaky" and "The Making Graceful". As with their previous album, Lay of Pilgrim Park (Empty Cellar), Pillars and Tongues continue to accumulate comparisons to the goth-drama and global grooves of early 4AD legends, Dead Can Dance. Mark Trecka's bold baritone pleads with absent forms and howls haunted poetry while Beth Remis' and Evan Hydzik's signature rhythmic singing weaves otherworldy harmonies throughout, vocals that Pitchfork referred to as "acrobatic". When Trecka, Remis, and Hydzik hit it just right, their voices and instruments blend to create something that is altogether far greater than the sum of their parts. This sort of bewitching alchemy is just the type of thing they have been honing for the past few years. A lush richness that few bands ever achieve without a reliance on electric instruments and layered effects. The Pass and the Crossings is a record full of dark moments and seductive pleas - a lustrous watermark in the ever-evolving history of Pillars and Tongues. Engineered by Mike Ursey and Theo Karon, and mastered by Paul Oldham. Performed with contributions by Ben Babbitt and Theo Karon from the band This is Cinema. Keeping with the times, the LP comes with a high quality digital download and a full color 16x23" poster.
Purchase Digital Download
Redeem Download Code

---
EMP006: Pillars and Tongues - Lay of Pilgrim Park, LP + Download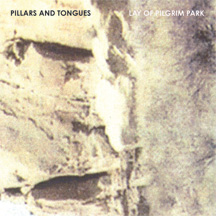 Track Listing:
01) Root / Joy
02) Veils of
03) The Center of
04) Resolve
05) Park Saint and Folly
06) Made Sheen

Music Player
After spending more than a third of 2009 touring the United States and Europe, including a month-long tour supporting Bonnie "Prince" Billy, Pillars and Tongues returned to Chicago and executed, in two days, Lay of Pilgrim Park. Recorded primarily live, Lay of Pilgrim Park reads like a map, like a document of a certain space. Rich string textures molded by violinist Beth Remis and bassist Evan Hydzik and fluid vocal improvisations by all three members of the trio flow alongside deep, primal, danceable grooves; percussionist/singer Mark Trecka's bold lyrical enterprises, styled like a cross between Pandit Pran Nath and Tim Buckley, explore concepts of constant mystery, the impossibility of absolute knowledge, and the purging of those unwanted or crippling things acquired along the way. The music on this record is not easily situated within genre constraints, but has drawn comparisons to music as varied as Dirty Three, Dead Can Dance, the Bulgarian State Radio & Television Female Vocal Choir and Moondog. Pillars and Tongues has shared the stage with a great variety of artists, from Tuvan throat-singing icons Chirgilchin to feral instrumental-rock pioneers the Dirty Three. This Empty Cellar release of Lay of Pilgrim Park marks the band's first time on vinyl. This LP comes with a free CD-quality digital download of the entire album. Limited to 500 copies.
Purchase Digital Download
Redeem Download Code

---
TLS-HM 06: Pillars and Tongues - Sacred Architecture, CDr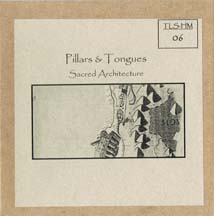 Track Listing:
1) Middle Of Language
2) Approach To Crossings
3) An Ecstatic's Language, On Approach
4) Child Of The House
5) House Of Ascen
6) Gethsemane, Afternoon Waning
7) Outside The House / A Wild Rising
8) Shellfish / Symbolic Behavior / Calling Down Protection
9) A Certain Movement

Music Player
This exclusive version of "Sacred Architecture" is part of the Lotus Sounds' handmade series, limited to 100 copies.

The large-scale live acoustic captured in these recordings lends itself well to the textures of string ('cello, violin), bass clarinet, percussion and voices. The nine pieces are all fairly short and, in fading, suggest longer improvisations which have been cut down for the record. Pillars & Tongues escape obvious pigeon-holing. In one sense, what they do could be viewed as heading down a similar path as Rachels, but they do not sound alike. There are hints that Pharoah Sanders might be a touchstone (no bad thing!) and perhaps an interest in ritual chanting. The overall duration of the cd is 28'44", but I wouldn't take any points off for brevity: here, less is indeed more.
-- John Cavanagh (Foxy Digitalis) (9/10)
---
Contraphonic074: Pillars & Tongues - Protection, CD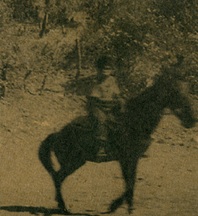 Track Listing:
1) Hall of Bliss
2) Dead Sings
3) Protection (I)
4) Protection (II)


Music Player
"Transcendent jams that tremble with melancholic grandeur." -- Flavorpill

On Protection, their debut for Contraphonic, Pillars & Tongues present a portrait of how the trio's musical history - one that has seen the three travel the breadth of the United States several times together, executing both prepared and improvised work, responding to a wildly varied panoply of environments, performing in basements, in temples, and in state parks - has grown as a language. It is a language peppered with considerable representations of visceral forms of distinctly American art and musics: there is gospel and there is blues, there is folk, and there are even hints of Tonalism.
---
The Sandwitches
---
EMP010: The Sandwitches - Mrs. Jones' Cookies - LP + Download / CD * NEW RELEASE *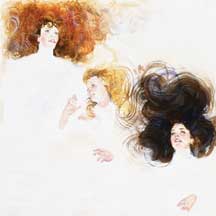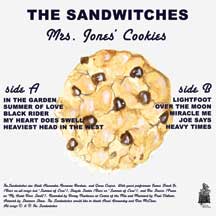 Music Player
"Like the sapphire Schethiya, The Sandwitches, the crown jewels of the Archangel Lucifer, fell from Heaven. Is there any question the distinctive singing of Grace Cooper & Heidi Alexander represent mercy & severity? Roxanne Brodeurs' beats the brazen pillars of the Flesh? Their latest effort is a sanctuary of spiritual illumination crossed with earthly splendor, a hushed witness to the perfect virtue of equilibrium, a flaming sword for the listener to thrust into the coronet of their adversary.

The ten songs on Mrs. Jones' Cookies stand as a doorway leading to the House of God. The music of these three cascade in and out like active and passive expressions of the Divine Energy. Sometimes high, sometimes low, Sulfur and Salt, Good and Bad, Light and Darkness, that, when placed in the proper chamber of initiation graft into one androgynous creature that blazes forth eternal verities revealing temporal truths."

– Sonny Smith

Engineered by Donny Newenhouse, mastered by Paul Oldham, and featuring guest appearances by San Francisco swingers Shayde Sartin, Dic Stusso, and James Finch Jr, Mrs. Jones' Cookies come in CD and LP flavors. All LPs include a complimentary digital download.
Purchase Digital Download
Redeem Download Code

---
EMP004/SEC-7-004: The Sandwitches - Duck, Duck, Goose! 12" e.p.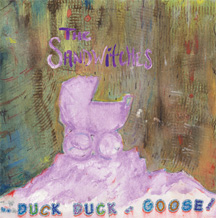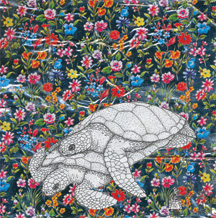 Music Player
On their oceanic follow-up to their debut, Heidi and Grace from San Francisco's The Sandwitches perform four heartbreaking acoustic lullabies interwoven with the spookiest sessions of Duck Duck Goose! ever caught on tape. Recorded and Produced by Wymond Miles (The Fresh & Onlys) and The Sandwitches, Duck Duck Goose! features haunting renditions of Tim Cohen's "Rock of Gibraltar" (a bonus track from the Two Sides of Tim Cohen), and of the Oscar-nominated ballad "Baby Mine", from what some say is the most heartbreaking moment in Disney cartoon history. Stamped on one-sided 12" vinyl, the initial pressing of this EP is limited to 500 copies brought to you by Empty Cellar and Secret Seven Records.


Purchase Digital Download
Redeem Download Code

---
HAR048: The Sandwitches - The Pearl, 7"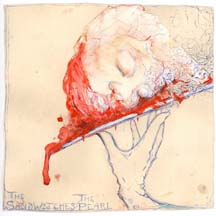 Track Listing:
A) The Pearl
B) Benny's Memory Palace
Music Player
"The Pearl" 7" presents two brand new tracks from San Francisco's Sandwitches, both of which showcase their unique vocal phrasing and warbly Americana-tinged creations. Recorded by Sic Alps' Mike Donovan, this is the first material to follow the band's acclaimed Mrs. Jones' Cookies LP, and both songs are exclusive to this 7". Their latest sounds are at once both strange and welcoming, thanks to strummed guitar, simple drums, and unique vocal phrasing. Expect tempered echo chamber delay on one side and incredible, parabolic falsettos on the flip. Instantly memorable but hard to describe, "The Pearl" is a testament to the Sandwitches' unbeatable spell-casting abilities. Nothing else sounds quite like The Sandwitches, and vice versa. Limited pressing on black vinyl.
---
GO43: The Sandwitches - Summer of Love 7"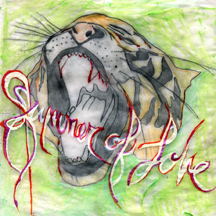 Track Listing:
01) Summer of Love
02) My Teddy

Music Player
"A brand new single from THE SANDWITCHES. It's two real haunters that at times remind me a lot of ELIZABETH FRASER's vocal work (especially on 'Summer of Love'), but with more real words and deciperable lyrics! I'm sure you've been beat over the head with it before but just in case you don't know The Sandwitches is the new project of GRACE and HEIDI, formerly of THE FRESH AND ONLYS. I was a huge fan of their voices in that band and it's great to get them up front and center for a change!"—1-2-3-4 Go!
---
Southpaw12: The Sandwitches - Makes Me Sick, 7"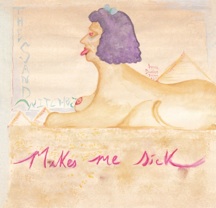 Track Listing:
A) Makes Me Sick
B) Blook On My Hands
Music Player
San Francisco's THE SANDWITCHES serve up two more of their haunting folk/pop songs for a brand new 7-inch on Oakland label Southpaw. These ladies write amazing unique and authentic songs that by far stand out among their peers, and are becoming amazingly prolific with their 4th release in less than a year. One time press of 500
---
TurnUp!001: The Sandwitches - How To Make Ambient Sadcake, LP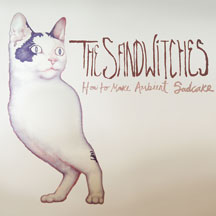 Track Listing:
01) Back To The Sea
02) Tarantula Arms
03) The Revisionist
04) Strangers Shadow
05) Fire
06) Relax at the Beach
07) Marry Me
08) No No
09) Wicked Inger
10) Crabman
11) Kiss Your Feet
12) Mr. Promotion
13) Thank You For Listening

Music Player
"The Sandwitches came out of nowhere. Well…that's not quite right of course…but sometimes it happens, when you get three DNA's together doing their own tunes, you kind of forgot what they were up to before. Or at least that's what happened when I first wrapped ears around the sounds contained herein. A Holy Communion of Roky Erickson and Stevie Nicks. A lyrical beauty too. Strings bobbing around like loose wires on the headstock, chiming and picking away and baking the ambient sadcake. Tomorrows beat, learned yesterday or some time ago in band from back when. More jazzed up than the Moe Tucker and "Be My Baby". Boom and crash – loose/tight – on time and free. When the daylight pop appears, upbeat introductions keep you comfortable for a spell, but the hopeful sun has soon gone down and there are now more questions and apologies amid the darkness – and the headline reads "The Carter Family Goes Electric". But there are no taunts of "Judas!" this time, only "Midas!" = yeah the one with the golden touch. Something cool and beautiful and true is happening here. The Sandwiches are bringing this vision to life. Imagine a 60's Girl-group is on tour and their van breaks down near a gothic castle high on the hill, Dario Argento invites them in to perform a concert for his tweaked actors in a big dark red room inside and, if the dream is right, it's the Sandwiches – they'd fit right in with those misfits and speak the same language. I'd like to be there to dance.

Close your eyes and you'll see what I mean. These are fab, haunting tunes wrapped in tender weird pop. That's what we got here. A heavy party you want to hang out at."
--Kelley Stoltz
---
Sonny Smith
---
* NEW RELEASE * EMP008: Sonny Smith - Sonny & The Sandwitches - 7" e.p.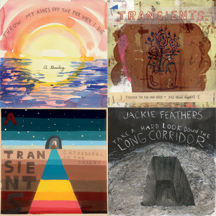 Track Listing:
1) Throw My Ashes From This Pier When I Die
2) Through The Fog & The Haze
3) Cathedral In The Desert
4) Take A Hard Look Down That Long Corridor

Music Player
Not long ago, Sonny Smith (Sonny & The Sunsets) survived a near-drowning off the coast of northern california. The experience affected him profoundly and led to a wealth of output including a play, a novel, and a stack of songs. Sonny's critically acclaimed "100 Records" project is itself a direct product of Sonny's fight with the sea. A novel he began, "Adelard the Drowned", broke into 100 pieces. Four of those pieces come as songs on this 7" e.p., each bound to the next by a twisted braid of water and death. Through the fog and the haze, however, there lies in these songs a shared sense of redemption, transformation, or reawakening. Featuring appearances by Heidi and Grace of the The Sandwitches and a long-lost band called The Transients, this record features Sonny's songwriting at its strongest, staring death in the face. Perhaps, this is in part why the ocean gave him back. Recorded in San Francisco and mastered by Paul Oldham, each record includes a comic book, four full-color album covers, and a high-quality digital drownload.
Purchase Digital Download
Redeem Download Code

---
TurnUp!005: Sonny Smith - 100 Records Volume Two: I Miss The Jams, 5 x 7" Box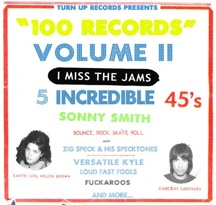 Music Player
VINYL FORMAT. Sometimes the community rallies around an individual and the results are undeniable. There is a long and winding back story to the Sonny Smith's (Sonny & the Sunsets) 100 Records project, but all that you really need to know is that Sonny Smith, one of the brightest lights in SF's neu-Garage scene, has recorded an album that is one for the ages. Sonny wrote 200 songs that make up 100 conceptual 7-inch singles for a multimedia art show that traveled around the US this past year. Although Smith penned all the music he attributed his masterful tongue-in-cheek brand of laid-back garage-pop tunes to mystical musicians like Zig Speck, Earth Girl Helen Brown and The Loud Fast Fools, derived from Smith's imaginative prose. Along with producer Marc Dantona, Sonny assembled a "Wrecking Crew" of players; the SF scene got together to record songs in basements and apartments around the city, and a whole other team of visual artists contributed artwork for each record cover. Here you have ten songs from Sonny Smith's 100 Records. Recorded on vintage gear, with local heroes such as Tim Cohen (The Fresh & Onlys), Kelley Stoltz, Ty Segall, The Sandwitches, Donovan Quinn and members of Citay all contributing, this new music sounds as though it could be from a bygone age, one at once more innocent and more dangerous. While the artwork and the concept are both wonderfully original and compelling, it's the tunes that stand out here. Earth Girl Helen Brown's "I Want to Do It" (featuring Heidi Alexander from The Sandwitches) is a sexual plea worthy of Ronnie Spector by way of the Velvet Underground. Cabezas Cordates' "Teenage Thugs" revs its Dick Dale motor like Steve McQueen in Bullet running over James Dean in Rebel Without a Cause. Loud Fast Fools' "Time to Split" will have any square shakin' and shimmeyin' like a greaser at the high school dance. It's a rock 'n' roll affair that's decidedly old school. Sonny's songs have a rawness that is hard to come by these days, and his beautiful, fun, and often heart wrenching melodies send the whole record into classic territory.
CURRENTLY OUT OF STOCK
---
SecretSeven003/SoftAbuse39: Sonny & the Sunsets - Tomorrow is Alright, LP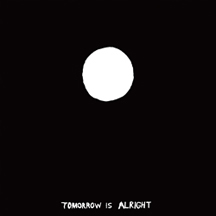 Track Listing:
01) Too Young To Burn
02) Death Cream
03) Strange Love
04) Planet of Women
05) The Houris
06) Stranded
07) Bad Vibes & Evil Thoughts
08) Chapters
09) Love Among Social Animals
10) Lovin' on an Older Gal

Music Player
Sonny & the Sunsets are a beautiful west coast thing. Birthed from the sand, the surf, and twilight campfires down in Ocean Beach, Sonny & the Sunsets' busted beach-pop songs spark recollections of doo wop's otherworldly despair, the kitchen sink savoir faire of The Raincoats, a dose of goofball humor from the Michael Hurley school, and positive possibilities exuded by Jonathan Richman, with and without The Modern Lovers. Helmed by the acclaimed singer / songwriter, playwright, author & onetime troubadour pianoman Sonny Smith, The Sunsets have featured a revolving door lineup that now includes Kelley Stotlz and Tahlia Harbour. Still more friends and neighbors including John Dwyer, Tim Cohen and Shayde Sartin cosmically appeared to contribute to the debut LP, Tomorrow is Alright. The LP is limited to 500 copies.

Tomorrow is Alright hits on all the right zones, from sly VU-like observations to the true bedlam explored by Holy Modal Rounders. All the while, Sonny's pen is soaked with an EC comics sense of storytelling, touching equally on the macabre, the absurd, the humorous, and above all, the entertaining. A co-release with the Secret Seven and Soft Abuse labels.
CURRENTLY OUT OF STOCK
---
Sword + Sandals
---
EMP007: Sword + Sandals - Good & Plenty, LP + Download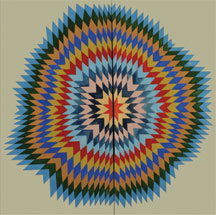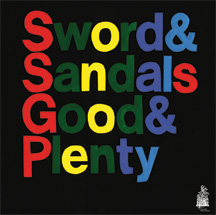 Music Player
Introducing SWORD+SANDALS: Founded by John Dwyer (Thee Oh Sees, Coachwhips etc.) with Randylee Sutherland (Vholtz, Freakout Tapes)- this is their music:

After Dwyer & Randy Lee roared for a few as a mighty duo they brought on broad artist Shaun O'dell to fill in the the rest of the S+S sound. While performing for locals only, this group found a sound which brought out the individual players trip - be it humor, art or soul. This became their blue print to have fun playing this music, deep on this feeling with heavy skill dedication. Live improvised performances broke out into what has ended up on this LP, drawing on recordings of the greats and the feel for those amazing records! They floated these out - their originals - their sound - a record to bring into its history.

Empty Cellar's release of Sword + Sandals' debut studio recording, Good & Plenty, stemmed from one epic all-day 16-microphone recording session captured on 1-inch tape. This recording features John Dwyer on traps, flute and bass string - Shaun O'dell on tenor, alto, and keys - and Randy Lee Sutherland on alto, bass clarinet, and traps, with Anthony Petrovic sitting in for one track on synth.
---
TTT04: Sword And Sandals / Vholtz / Woman's Worth / Ettrick, Cassette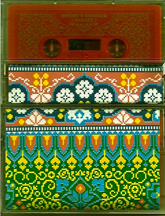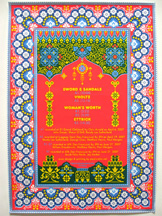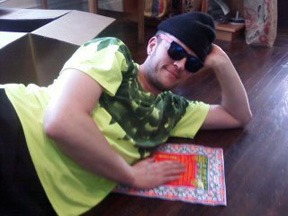 Brought to you by Two Thousand Tapes and ZUM: This tape was an attempt to document the bourgeoning 2006/2007 skronk-punk scene in the Bay Area. The material from all four bands (Ettrick / Sword + Sandals / Vholtz / Woman's Worth) came from recorded live sets in mid-2007. It took over two and a half years for this to finally come out. Includes a brilliant 5 color 18 panel (10 1/2" x 15") fold out poster by Paul Morgan. On pro-duplicated printed cassettes

Sword and Sandals - John Dwyer, Randy Lee Sutherland, Shaun O'Dell
Vholtz - Randy Lee Sutherland, Matthew Grothman, George Chen, Paul Morgan
Woman's Worth - Wilson Drozdowski, Matthew Grothman, Paul Morgan
Ettrick - Jacob Heule, Jay Korber
---
Tim Cohen
---
EMP013: Magic Trick (Tim Cohen) - The Glad Birth of Love, LP/CD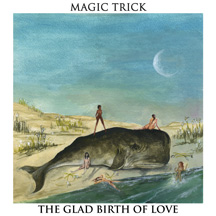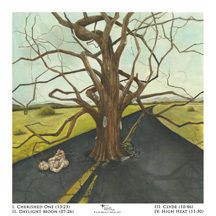 Music Player
Empty Cellar records is proud to announce the latest full-length album by Tim Cohen (Fresh and Onlys), The Glad Birth of Love. This is Tim Cohen's fourth album following his 2009 debut, The Two Sides of Tim Cohen (Empty Cellar), and two full-lengths (Laugh Tracks / Tim Cohen's Magic Trick) and one EP (Bad Blood) on New York's Captured Tracks label. Featuring guest appearances by John Dwyer (Thee Oh Sees), Grace Cooper, (The Sandwitches), Diego Gonzalez (The Dry Spells, Citay), and several other San Francisco musicians, The Glad Birth of Love is the first Tim Cohen album to not directly bear his name, but the name of his band, Magic Trick. Recorded in a tower at Tim Cohen's home this album marks a departure from his signature radio-ready song craft. The Glad Birth of Love is a 45 minute album composed of four epic long-form compositions saturated with Tim's uncanny pop sensibilities and vivid lyrical imagery. Transitioning seamlessly from sparse acoustic blues, to dense bass & oud ragas, to layered of lush vocal harmonies this album is a culmination of Tim's work to date. 100 limited edition copies will be released on Tim Cohen's birthday on Tuesday July 19th with a limited edition art print by Kevin Earl Taylor. Mastered by Paul Oldham and featuring artwork by Kevin Earl Taylor.


Purchase Digital Download
Redeem Download Code

---
Hardly Art: Magic Trick (Tim Cohen) - Ruler of the Night, LP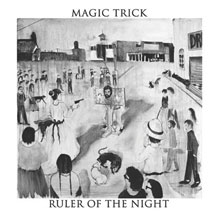 Track Listing:
1) Ruler of the Night
2) Torture
3) Invisible at Midnight
4) Sunny
5) Next to Nothing
6) Melodies
7) Angel Dust
8) Ruby
9) Same People
10) Weird Memory
11) I Say Your Name
Music Player
Ruler of the Night is acclaimed songwriter Tim Cohen's second LP under the Magic Trick portmanteau. Together with vocalists Noelle Cahill and Alicia Vanden Heuvel (Aislers Set), and James Kim (Kelly Stoltz's band), Cohen has crafted a lush, absorbing, and alternately uplifting and devastating pop tapestry. All LPs include a download code.


---
EMP002/SEC-7-002: The Two Sides of Tim Cohen (2nd Pressing), LP + Download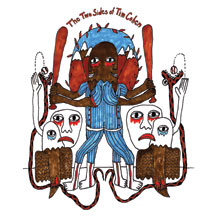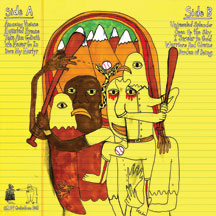 Music Player
Tim Cohen may be familiar to you because you recently heard about the Fresh & Onlys, are a fan of the multi-genred Black Fiction, or are familiar with one of his many mysterious side projects. This record, however, is the first to bear his name. Written and recorded by Tim at his home during the interim between the unfortunate end of Black Fiction and the birth of the Fresh & Onlys, 'The Two Sides of Tim Cohen' is perhaps his most personal work to date. An immensely creative psych-folk opus, it is full of heartfelt love songs, amazing visions, & musings on death and worms. Tim's songs are reminiscent of the catchy, self-produced pop songs of (RAM era) Paul McCartney and Emitt Rhodes crossed with the skewed baritone bellows of Skip Spence and Michael Yonkers. Recommended for fans of Ariel Pink, Panda Bear, and Mayo Thompson, this vinyl-only release - shared by Secret Seven & Empty Cellar Records - is limited to 250 copies of which the first 100 are pressed on white vinyl. Keeping with the times, the album comes with a CD-quality digital download of the full album plus seven unreleased bonus songs.
Purchase Digital Download
Redeem Download Code

---
CT-62: Tim Cohen - Laugh Tracks, LP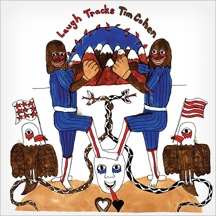 Track Listing:
1) Oh Oh Oh
2) Wonderful Life
3) A Mind of Their Own
4) Laughter
5) Deep Blue Sea
6) I Lifted My Arms
7) That's My Baby
8) Send Me A Sign
9) Mine's The One
10) Pray For Me
11) Small Things Matter
Music Player
As the frontman for the already prolific Fresh & Onlys, it seems impossible that there's yet even more songs coming from the well of Tim Cohen. More surprising is that they maintain a high standard of quality. the Two Sides of Tim Cohen LP came and went in the blink of an eye. recorded after his stint in black fiction and before his current set-up in the fresh & onlys, Two Sides... was a fresh dose of pure outsider pop with drum machines and keyboards. For a follow up, Laugh Tracks finds Tim in a more fleshed out full-bodied approach, complete with horn arrangements. These are personal songs from a highly gifted songwriter and we're happy to make them available. Tim does his own art for all of his solo material.
---
CT-91(ltd): Tim Cohen - Magic Trick, LP (Regular & Limited Editions)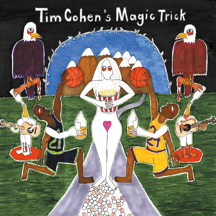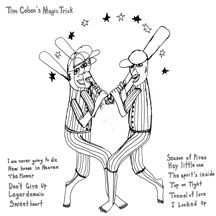 Music Player
Side A: I Am Never Going to Die / New House In Heaven / The Flower / Don't Give Up / Legerdemain / Sweetheart

Side B: Season of Fires / Hey Little One / The Spirit's Inside / Top On Tight / Tunnel of Love / I Looked Up

Tim Cohen's third solo release, Magic Trick, finds him still fighting off the demons of a restless musical mind. In the 12 songs collected here, Tim traverses a wide range of conflicting moods while somehow always reenforcing his songs with messages of hope and positivity. "Don't Give Up", "I am never going to die", and "Flower" are perfect examples of the upbeat melancholy that has defined his solo work to this point. Joined by fellow Soul searchers James Kim (Kelley Stoltz band), Noelle Cahill, and Alicia Vanden Huevel (Aislers Set), along with other supportive friends, Cohen has taken long musical strides on this third LP, in terms of arrangement, recording, and overall risk-taking. Recorded at home on the reliable tascam 388 during breaks from a busy touring schedule with The Fresh & Onlys, "Magic Trick" captures almost every moment of solitude, longing, and wonderment that passed through Tim's foggy mind throughout his transient 2010. "Magic Trick" is a record for all seasons, and should be listened to in the earliest morning. (Available in Regular and Silkscreened Limited Editions)
---
CT-96: Tim Cohen - Bad Blood, 2x7"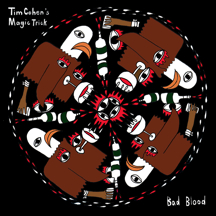 Track Listing:
01) Delicate Creatures
02) Fight For The One You Love
03) Pyramid Scheme
04) Bad Blood
05) Rock Bottom
06) Purpose In Life
07) I and I Will Be
08) Doctor, Doctor

Music Player
To coincide with the release of "Magic Trick" we have a double 7″ with poster sleeve that plays at 33 1/3. Recorded during the same fruitful period the produced Magic Trick, all eight tracks are exclusive to this release and continue in the homegrown, earthy pop that we've all come to know and love from the Fresh & Onlys frontman. One record is black and one record is white on this 2×7″ EP. (Pitchfork 7.0)
---
FFR006: Earth Girl Helen Brown - Story of An Earth Girl, 10"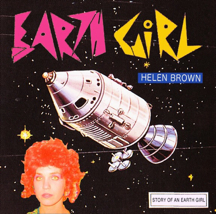 Track Listing:
01) I Walked All Night
02) Cry Baby Cry
03) Girl of My Dreams
04) Hit After Hit
05) Operation Self Destruct
06) Story of an Earth Girl

Music Player
Helen Brown was born in Vancouver, Canada, but raised in an Athens, Georgia-based religious cult, and was blinded in one eye from a childhood baseball injury. As an adult, she dropped out of Evergreen and traveled the country for a while as a nomadic psychedelic folksinger, before forming her first band One Eyed Tramps. For years, she lived alone in a mountaintop in southern Alaska, where she befriended a Cherokee Shaman (later revealed as a fake) who encouraged her to pursue a frustrating academic career. Rampant drug use, frequent fainting on stage, and occasional self-inflicted knife wounds on stage led to more interest in her stage antics than her music. However, a few sides did emerge in the late '90s (recording dates unknown), which feature a unique mix of country, girl group, R&B, and ghoulishness. Crude and amateurish at best, these recordings are appreciated for their sincerity and intensity of feeling.
CURRENTLY OUT OF STOCK
---
SecretSeven006: Michael Yonkers - Goodby Sunball, LP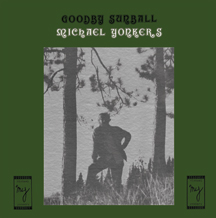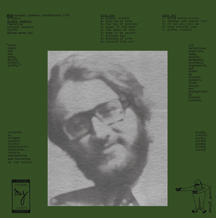 Music Player
Secret Seven Records is proud to release the first ever reissue of the lost psych-folk LP 'Goodby Sunball' by cult favorite, Michael Yonkers. Privately released in 1974, 'Goodby Sunball' was recorded at Yonkers' home studio a few years after 'Microminature Love' and just before 'Lovely Gold'. Remastered from the original LP by Ben Tuttle. Limited to 500 copies.

"The music for 'Goodby Sunball' was written during the recovery period following serious spine surgery. The surgery had not gone well, i was laid up for months, and had to learn to walk again. So, the music was written using an acoustic guitar, while laying in bed. When i was able to be up and around more, i started recording the songs...a little at a time.It took about 7 months. i recorded the tracks in the little studio i had in my place. It was all recorded on two-channel, tube type machines (back and forth between machines). The vocals were done in the bathroom, to give an expanded sound." - Michael Yonkers

Side One: Goodby Sunball / Tell Me Of Love / The Day Of Jubilee / Angel Of The Snow / The Swamp Of Love / Anne Is My Lassie / Another Day / Morning Of Love / Someone Like You

Side Two: Early Wakin' Morning / Strange And Lonely Land / Oh Can You Tell Me / Time Honored Love / Goodby Sunball
Out of Stock: Try Secret Seven HERE
---
CapturedTracks46: Fresh & Onlys - August In My Mind, 12" e.p.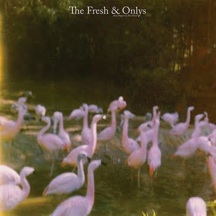 Track Listing:
1) DIAMOND IN THE DARK
2) DREAMIN' IS EASY
3) KNOWIN' TO WANDER
4) AUGUST IN MY MIND
5) GARBAGE COLLECTOR
6) SAVE YOUR SOUL

Music Player
"...The San Francisco crew's releasing a great six-song ep on Captured Tracks early next month called August In My Mind... They kick up an excellent, hazy dust storm with the standout opener "Diamond In The Dark." (Really, people should pay more attention to these folks...)" -STEREOGUM

Last seen delivering top-quality garage-pop for Woodsist, The Fresh & Onlys move over to that other great home for scuzz-rock tunesmiths: Captured Tracks. Expect six songs filled with clattering '60s psych-pop revisitations and astutely observed, melodious punk-rock detritus. "After some great records in 2009, theres a new album on In The Red due in the Summer, a bunch of super cool 7"s on a wide variety of labels, UK tour in May, ATP in May, 2010 will be the year that F&O broke...amazing stuff from San Francisco, skewed pop, with swoooping choruses and a real "punk" detail, really hard to pigeon hole, draw from all sorts of rock, psyhedelia, even Mid 80's Australian / US indie rock stalwarts..but a furious brew of their own, 6 tracks on here..every one of them an instant skewed pop classic."
---
Ash From Sweat #19: Milton Melvin Croissant III - The Song Remains the Same / High Plains Gothic, 7"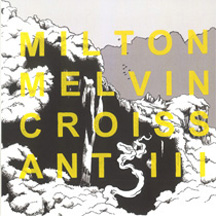 Music Player
After a handful of self-released CDR and tapes, Ash From Sweat is pleased to release the vinyl debut of Denver's mastermind songwriter, Milton Melvin Croissant III. His band (The Wingless Crows) may have split for Portland, but Buddy soldiered on with an array of loops, beats, and other oddities to keep the full band sound. The results are this fantastic seven-inch single that combines the best of Milton's songwriting with his experimental side, while drawing energy and imagery from a wanderlust for Colorado's high country.

As with all Ash From Sweat releases, the importance of art is not overlooked. 300 copies on black vinyl, with silkscreened covers. All Cover and insert drawings by MMCIII himself, and screen-printed by any number of AFS volunteers. They used a bunch of different colors for the covers: green, yellow, pink, blue, purple, and some varying mixes of all the above.
---
Various Artists
---
SecretSeven005: Various Artists - In A Cloud: New Sounds from San Francisco, CD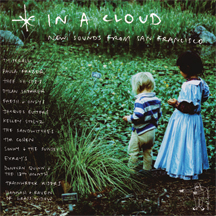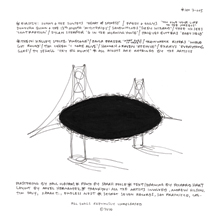 Music Player
In A Cloud is a collection of 14 previously unreleased songs from some of our favorite San Francisco musicians including: Thee Oh Sees, Sonny & The Sunsets, Fresh & Onlys, Hannah & Raven (of Grass Widow), Jacques Butters, Ty Segall, Sandwitches, Exray's, Donovan Quinn & the 13th Month, Trainwreck Riders, Dylan Shearer, Paula Frazer, Tim Cohen, and Kelley Stoltz. Mastered by Paul Oldham. Art by Richard Hart & Sarah Poole. (Limited to 500 copies)

Side One: Sonny & The Sunsets – 'Heart Of Sadness' / Fresh & Onlys – 'You Owe Your Life To The Streets' / Donovan Quinn & The 13th Month – 'Mysteries' / Sandwitches – 'Grey Wizard' / Thee Oh Sees – 'Contraption' / Dylan Shearer – '4 In The Morning House' / Jacques Butters – 'Baby Held'

Side Two: Kelley Stoltz – 'Pinecone' / Paula Frazer – 'What Does It Take' / Trainwreck Riders – 'World Got Round' / Tim Cohen –'I Come Alive' / Hannah & Raven (of Grass Widow) – 'Beehive' / Exray's – 'Everything Goes' / Ty Segall – 'Hey Big Mouth'
---
TSR014: V/A - Two Syllable Presents: Chicago, Cassette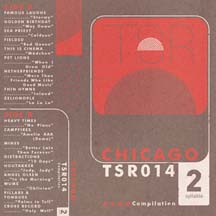 Music Player
Track Listing:
1) Famous Laughs - Stormy
2) Golden Birthday -Way Down
3) Sea Priest - Calydon
4) FIELDED - Red Queen
5) This is Cinema - Mädchen
6) Pet Lions - When I Grow Old
7) Netherfriends - More Than Friends
8) Thin Hymns - Inland
9) Zelionople - La La La
10) Heavy Times - No Plans
11) Campfires - Amelia
12) Mines - Better Late Than Forever
13) Distractions - 10 Days
14) Houtakker - Judy, Judy
15) Angel Olsen - In The Morning
16) Wume - Oblivion
17) Pillars & Tongues - Palms To Tell
18) Cross Record - Holy Well
This collection of 18 songs represents some (not all) of Two-syllables favorite bands from Chicago. The music ranges genres, but is on the whole homemade. Garage rock, garage pop, garage folk, garage glitch... From Pet Lions to Heavy Times and Pillars and Tongues to Angel Olsen, the bands on the compilation represent a diverse indie-rock and garage background and are DIY in the truest sense of the term; homemade and imaginative with the resources that they have available. Two-Syllable sees the Chicago scene as distinctly unique from other cities around the US. "There's a quality of musicianship," they explain, "each band brings their own interesting flavor to the comp that makes it the perfect mixtape." The release is limited to a 200-tape run without any plans for a re-press. (EndlessNest has 5 available)
---
CityLimits001: V/A - City Limits Records Presents: San Francisco, LP (orange vinyl)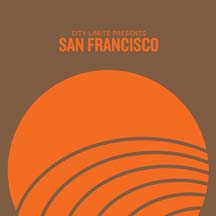 Track Listing:
1) Young Prisms – Weekends & Treehouses (Acoustic)
2) Tim Cohen – Wake Up In Another Dream
3) Exray's – Paper Bag ft. Heidi Alexander
4) Magic Bullets – No Longer There
5) Fiveng – Meant To Be
6) The Sandwitches – Sirens & Bells
7) Joseph Childress – Last Days
8) Sunbeam RD. – Prismatic Surface
9) Melted Toys – Lost Connection (Demo)
10) Phantom Kicks – Cut From A Different Clay
11) Maus Haus – You Made My Radar
12) The Soft Moon – Bones
13) Skeletal System – Cue To Remind
14) Kites Sail High – Trip
Music Player
Geography breeds and cultivates its own particular sound. In our case, a slew of local bands transmit San Francisco's foggy charm into catchy, dazed melodies. Inspired in part by the Secret Seven Records compilation, In A Cloud: New Sounds From San Francisco, the bloggers behind Ears of the Beholder and See the Leaves have compiled 14 Bay Area tracks as their first installment in their City Limits Presents project, which aims to showcase and invigorate music from varying regional scenes. Featured on this release are songs by Empty Cellar family artists The Sandwitches, Tim Cohen, and Joseph Childress, along with a bunch of other buzzworthy artists. You can preorder the 12″ (on orange vinyl, no less)
---
2007 Ben Lomond Indian Summer Music Festival Poster by Stacie Willoughby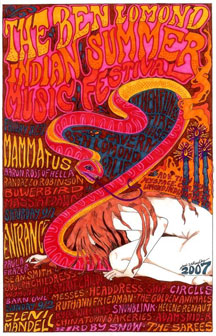 We made a limited run of 50 professionally printed 11x17" posters for the 2007 Ben Lomond Indian Summer Music Festival featuring Mammatus, Entrance, Ruthann Friedman, Aaron Ross, Joseph Childress, Paula Frazer, Barn Owl, Wymond & His Spirit Children, and many others (Pictured Left). All are hand signed and numbered by Stacie Willoughby. Less than 20 left!
$11-20 sliding scale ($15 Suggested Donation)
Proceeds go to Stacie.
---