Drag City Announces the biggest little Bonnie "Prince" Billy & The Cairo Gang release to date!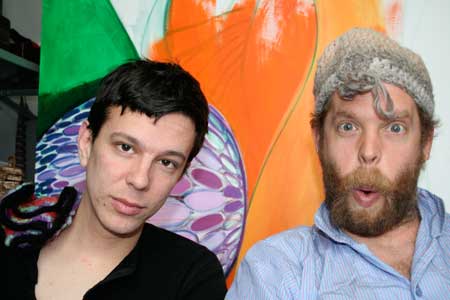 Yesterday,
Drag City
sent out their
January Newsletter
. That newsletter contained the following exciting announcement:
"Don't walk away thinking February's just about Six Organs of Admittance! Because that's not the whole truth — it is, but it isn't. Because there's also the biggest little Bonnie 'Prince' Billy single to date! What makes this so big? The songs are about the same length, and there's only two, so…well, one thing to consider is that this single is a big 10″ record! And that those two 10" sides are wrapped in big full-color photosleeve. And that inside that sleeve is a full color insert with another amazing photograph. But what really makes this record a big one is that "Island Brothers" b/w "New Wonder" is a charity record, with the money that is made from the record earmarked for donation to the EDGE Outreach organization who are striving at present to bring water purification education to Haiti. They need it down there, where a year after the earthquake, they're suffering from an outbreak of cholera for the first time in a century. The people of Haiti need a lot of aid, and they need a lot of clean water as well, as do we all. These two songs by Bonnie 'Prince' Billy & The Cairo Gang are powerful musical testaments that will fit well on the turntables of fans, collectors and everyone else as well. And they're for a good cause too. So get ready to help."
These Bonnie "Prince" Billy & The Cairo Gang releases are amazing. Written, recorded and released in the spirit of true collaboration and do-gooding, they are as much a Cairo Gang release as they are a Bonnie "Prince" Billy release. Pick up a copy of their debut LP, The Wonder Show of The World to see how the whole can be greater than the sum of its parts.
---
No Comments so far
Leave a comment
e-mail address never displayed, HTML allowed:
<a href="" title=""> <abbr title=""> <acronym title=""> <b> <blockquote cite=""> <cite> <code> <del datetime=""> <em> <i> <q cite=""> <s> <strike> <strong>